Back in October, we discussed allegations that the large pharmacy chain, CVS, had been refilling prescriptions without customer approval and fraudulently billing their insurance companies without customer approval. California was a leader in this investigation, with the federal government joining in because of Medicare fraud concerns. Now, a case is pending against another pharmacy company, suggesting a disturbing pattern of pharmaceutical fraud that is of great concern to our San Francisco fraudulent prescriptions lawyer.
An Overview of PharMerica and the Fraud Litigation
PharMerica calls itself, "a leader in long term care pharmacy service." In simple terms, the company manages pharmacy services in long-term care, assisted-living and other institutional health care settings, dispensing medicines to residents in such settings. According to Reuters, in the 2007-2009 timeframe, PharMerica provided pharmacy services to around 300,000 residents and filled approximately 40 million prescriptions per year. During that time frame, Medicare's prescription program, Part D, provided 45% of PharMerica's prescription drug revenue during the time at issue.
The Reuters report focuses on pending legal claims against PharMerica. In 2009, Jennifer Denk (now Jennifer Buth) filed a whistleblower suit against PharMerica. She had previously worked as a pharmacy operations manager based in Wisconsin. This month (August 2013), the Department of Justice joined the suit, which is pending in the U.S District Court in Milwaukee. Additionally, Buth's suit was consolidated with another whistleblower lawsuit brought by Eric Beeders and Lesa Martino, pharmacists employed by a PharMedica predecessor in Florida.
Allegations of Medicare Fraud and Controlled Substances Act Violations by Pharmaceutical Company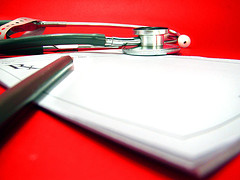 The complaint alleges that, from 2007 to 2009, the company dispensed controlled substances without obtaining a valid prescription order from the treating physicians. These allegations, filed via the Controlled Substances Act which provides for civil fines, suggest this happened in the magnitude of several thousand times. Further, the complaint suggests that PharMerica, on at least 250 occasions, submitted false/fraudulent claims to Medicare for payment. Those claims are pursuant to the federal False Clam Act which provide for civil penalties and treble (i.e. times three) damages.
The allegations involve drugs such as fentanyl and oxycodone that are deemed Schedule II substances under the federal Controlled Substances Act. These drugs are particularly concerning given the high potential for addition, abuse, and other harm if used without proper medical oversight. Government officials allege that PharMerica improperly permitted nursing home staff to order these narcotics and allowed pharmacists to dispense narcotics before confirming the order with doctors. These unsigned authorization forms were stored in a room known in the company as the Harry Potter Room.
Pharmacy Law, Fraud, and Whistleblower Suits
Pharmacy law is intended to protect the public from potentially dangerous medications and allow doctors to guide patients in weighing the benefits and risks of pharmaceuticals. As Stuart Delery, an assistant attorney general with the civil division of the Justice Department, notes, this is especially important with Schedule II narcotics which have a high potential for abuse. He further notes that the Department's lawsuit is part of its duty to ensure the integrity of monies used for federal health care programs and to punish those who violate the law.
As a San Francisco pharmacy fraud lawyer, Attorney Greg Brod understands that pharmacy fraud, including both invalid prescriptions and fraudulent Medicare billing, impacts everyone. In recognition of the broad impact of these wrongs, the system provides significant monetary incentives for whistleblowers. Additionally, the government protects those who blow the whistle on false Medicare claims from retaliation. If you are aware of pharmaceutical fraud or False Claims Acts violations, please call our office. We can help you bring a civil claim that may help stop fraudulent activity, protecting Americans and the health care system while also recovering damages and, potentially, a financial reward.
See Related Blog Posts:
CVS Insurance Scandal
Dangerous Drug Alert: Unscrupulous Diet Pill Makers Take Advantage of Those Looking to Lose Weight
(Photo by Kathea Pinto)