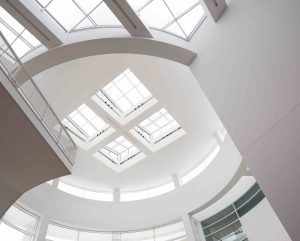 On January 12, the former owner of Pacific Hospital in Long Beach, California was sentenced to 63 months in prison. The owner, Michael D. Drobot, 73, was charged with crimes related to running a 15-year health care fraud scheme. In 2014, he pleaded guilty to conspiracy and paying illegal kickbacks to physicians. In addition to the prison sentence, Drobot has been ordered to liquidate numerous assets in order to forfeit $10 million to the government and pay a $500,000 criminal fine. A restitution hearing is scheduled for May 11, which may result in additional financial consequences for Drobot.
Owner Created Massive Kickback Scheme
Between 1997 and 2013, Drobot created a scheme in which he would bill workers' compensation insurers for spinal surgeries performed on patients who had been referred by physicians who received illegal kickbacks from Drobot for sending patients to his facility. Drobot had dozens of physicians, chiropractors, and others involved in sending patients to his hospital for services in exchange for illegal payments.
Based on now-repealed California legislation that allowed hospitals to "pass through" the full expense of medical devices implanted in spinal surgery patients, Drobot gained patients who required these medical devices and could then bill workers' compensation insurers for the cost. His other company, International Implants (I2), was a medical hardware company that would sell the medical devices to Drodot's hospital at an inflated price. The hospital then billed this price to workers' compensation insurers and received a higher reimbursement than he was entitled. This is how he raised the money used in his illegal kickback scheme to pay physicians who continued to send him these patients.
Through this scheme involving I2, Drodot was able to pay at least $40 million in kickbacks. He typically paid $15,000 for each lumbar fusion surgery and $10,000 for each cervical fusion surgery. He and the co-conspirators in the scheme covered up kickback payments by creating fake contracts with those receiving the illegal payments.
During the last five years of his scheme, Drodot fraudulently billed more than $500 million to health care plans, a significant percentage of which was paid by the California workers' compensation system.
Health Care Fraud Involved Many Co-Conspirators
Drodot's health care fraud scheme involved California State Senator Ronald Calderon. Drodot bribed Calderon to keep the spinal device pass through law going. After admitting he took bribes, Calderon was convicted and sentenced to 3 and a half years in federal prison.
Seven other individuals, including Drobot's son, have been charged with crimes related to the kickback s scheme. They have pleaded guilty and are schedule to be sentenced in the coming months.
Health Care Fraud Cases Arise in a Variety of Ways
The case against Drobot and his co-conspirators arose through an investigation conducted by the FBI, IRS, California Department of Insurance, and other government agencies. However, many health care fraud cases come to light because private citizens bring forward incriminating information.
If you have any evidence of a coworker or employer's illegal billing practices or kickback payments, contact our San Francisco health care fraud attorneys at Brod Law Firm. We will review your information and advise you on whether you have the right to file a qui tam suit on behalf of the federal or California government.
(image courtesy of Vladimir Kudinov)