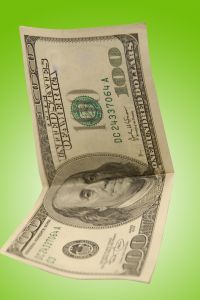 As San Francisco qui tam lawsuit attorney Gregory J. Brod has pointed out in our blog posts, the problem of Medicare fraud is as pervasive as it is costly to taxpayers and honest enrollees in the Medicare system. Unfortunately, the financial downside to the Medicare fraud crisis has been coupled with an imperiling of the health and/or lives of some Medicare patients who have been prescribed unnecessary medications or treatments by unscrupulous healthcare providers.
The most recent example of Medicare fraud literally killing a patient came to light Thursday when a doctor in western Kentucky was charged with having pursued a Medicare fraud scheme that ultimately resulted in the death of one of his patients. According to the Louisville Courier-Journal, Dr. George Kudamani, who had previously been charged with distribution of controlled substances, healthcare fraud and money laundering, was indicted again for having unlawfully distributed oxycodone and hydrocodone from 2009 to 2012 to 11 patients. Those prescriptions resulted in the death of one of Kudamani's patients, according to the indictment. Kudamani was also charged with having fraudulently submitted claims for medically unnecessary services or services such as ultrasounds that were never performed as well as the unnecessary prescriptions, all of which would generate fraudulent Medicare bills.
The charges against Kudamani do not represent the first time a physician has been accused of engaging in practices that not only defrauded Medicare but also put the lives of patients in jeopardy. Indeed, as recently as September 16, a notorious case was revisited at U.S. District Court in Detroit. That is where, according to Deadline Detroit, Dr. Farid Fata pleaded guilty to fleecing Medicare for tens of millions of dollars and also for having misdiagnosed patients, telling them they had cancer when they did not and giving them unnecessary chemotherapy or giving chemotherapy to patients who were at a stage of cancer when they could not possibly have benefited from the treatment. The scheme was paid for, of course, by the taxpayers. Fata's acts become so infamous that the local media in Detroit started calling him "Dr. Evil."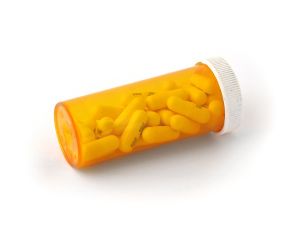 The indictment of Kudamani came on the heels of another case of Medicare fraud, a major scheme that was based in New Orleans, the details of which the Justice Department revealed Thursday. According to the Daily Caller, 13 people, including five doctors, were indicted for having operated a collusive network of the doctors and healthcare and medical supply companies that billed Medicare for home health services and medical equipment that was found to be either unnecessary or nonexistent during the seven-year period from 2007 to 2014. The web of deceit was so elaborate in this multifaceted scheme that patient recruiters allegedly received kickbacks in return for securing Medicare beneficiary numbers, with the kickbacks laundered through another firm one of the conspirators controlled. In addition, one of those indicted was accused of falsifying tax and employee records in order to conceal the fraud, while another, a registered nurse, was accused of certifying home health services she never provided.
Of the defendants, three have already pleaded guilty to conspiracy to commit healthcare fraud. Out of a total $56 million in billing falsely charged to Medicare, the defendants managed to rake in $50.7 million.

The federal False Claims Act is a major law driving the aforementioned detailed cases. It is important to note that also under the False Claims Act, whistleblowers who step forward with key information on fraud committed against the government will enjoy certain protections, and any such whistleblower should seek legal counsel to pursue a qui tam lawsuit on the government's behalf. Should the lawsuit prove successful, the government will award the whistleblower a percentage of the recovered proceeds. If you have knowledge of a fraudulent scheme against Medicare or another government program, please contact the experienced team of attorneys at the Brod Law Firm for a free consultation.
-James Ambroff-Tahan contributed to this article.
See Related Blog Posts:
Variety, Number of Medicare Fraud Schemes Overwhelm Efforts to Collar Them
Allegations Against Doctor, if Confirmed, Suggest Brazen Medicare Fraud