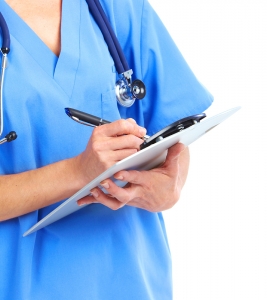 A most unusual application of the federal False Claims Act came to light recently, when it was reported that for-profit schools have bilked the government out of millions of dollars by falsifying records of students so that they could enroll them and draw the federal financial aid that was available for the schools' technical programs, even as the students were ineligible for a variety of reasons. As San Francisco qui tam lawsuit attorney Gregory J. Brod would point out, the revelations of alleged wrongdoing are an example of the creative lengths to which accused fraudsters will go.
According to The New York Times, the lawsuit, which was unsealed and made available to the public last fall, accuses Harris and its Philadelphia-based parent Premier Education Group of keeping ineligible students – including those who lacked mental stability, academic skills or English proficiency – on the books so that they could collect $112 million in federal Pell grants and federal student loans during the 2011-12 timeframe. The lawsuit, charging that Harris and Premier defrauded the federal government, was filed under the federal False Claims Act. And if Harris and Premier are found to have violated the False Claims Act they, like any other defendant found liable under the act, they would be subject to triple the actual damages. The whistleblowers in the case would stand to reap up to 30 percent of any verdict award.
While the news about the Harris-Premier case made headlines, there were plenty of other examples in February of more traditional applications of the False Claims Act in the realm of Medicare and Medicaid fraud from coast to coast, including the following examples:

The common thread through all of these cases is an alleged scheme to defraud the federal government under the False Claims Act. And in most cases, it takes a brave whistleblower to step forward with the evidence of wrongdoing to uncover such schemes. If you have information regarding a scheme to defraud federal programs such as Medicare and Medicaid, please contact the experienced attorneys at the Brod Law Firm for a free consultation.
-James Ambroff-Tahan contributed to this article.
See Related Blog Posts:
Case Against Hospital Chain Puts Spotlight on Bold Scheme to Gin Up Bills
Doctor Sentenced in Health Care Fraud Scheme Involving Bogus Claims from Sacramento, Carmichael, and Richmond Clinics
The Potential for Health Care Fraud Involving Electronic Health Records