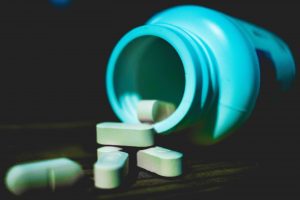 The sentencing of a physician convicted of health care fraud was continued in March. Paul Matthew Bolger, 46, will not be sentenced until May 22 for committing health care fraud. In August 2017, he pleaded guilty to 18 counts of making false claims related to health care and five counts for crimes related to misbranded drugs. While Bolger's case took place in Bettendorf, Iowa, one count of false statements began in California and was transferred from the Central District of California, demonstrating that many health care fraud schemes cross state lines.
Intentional False Statements Regarding Prescriptions
Bolger pleaded guilty to knowingly and willfully making false statements by signing numerous prescription forms that authorized prescription drugs and indicated they were necessary. However, he did not know that to be true. He signed and supported the validity of each prescription based on an intake form created by non-medical staff at a call center located outside of the U.S. He did not talk with any of the patients personally, he did not conduct any physical exams, and he did not review any of the patient's medical records.
After Bolger signed the prescription forms, they were faxed to a Florida or California pharmacy. The pharmacies filled the prescriptions, which were then mailed to patients, and billed Tricare, which is the federal health care program for military members and their families. Tricare then reimbursed the pharmacies for the fraudulently approved compound medications.
Ultimately, between March and April 2015, Bolger authorized 1,375 prescriptions for compound medications. The prescriptions filled at DCRX in Florida resulted in Tricare paying about $2,920,354, and Haoeyou in California caused Tricare to pay $566,836.
Additional Fraudulent Conduct
In addition to the fraudulently validated prescriptions, Bolger also write prescriptions for patients in 16 states in which he was not licensed and then misbranded those prescriptions. He wrote misbranded prescriptions for 11 patients in Alabama, resulting in Tricare reimbursements of $268,000. Another 105 patients in other states resulted in Tricare reimbursements of $681,000.
Bolger's Potential Punishment
Bolger can be sentenced to up to five years in prison, three years of supervised release, a $250,000 fine, and a special assessment of $100 for every count regarding making false statements. In regard to the misbranding counts, he can be charged with one year in prison, one years of supervised released, a $100,000 fine, and a special assessment of $25 per count.
It is unknown how Bolger will be sentenced. He and his attorneys requested a sentencing delay stating that additional relevant information would be acquired soon, which would potentially affect the court's sentencing decision. However, Bolger has already agreed to pay at least $10,000 in restitution to Tricare.
Do You Know About a Health Care Fraud Scheme?
If you are aware of a doctor, dentist, or other medical professional conducting a fraudulent scheme that impacts multiple states or federal health care programs, you should contact an experienced health care fraud attorney at Brod Law Firm. Your information may be important to state or federal law enforcement authorities, or you may be in the position to bring a qui tam suit against the offending party.
(image courtesy of Jonathan Perez)