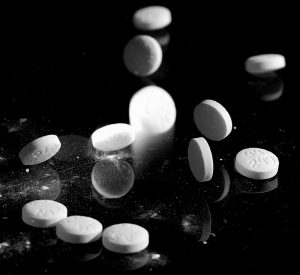 Accused of purchasing viscosupplements (medications used in the treatment of osteoarthritis) overseas and then billing Medicare and Medicaid at an inflated cost, three California orthopedic clinics have agreed to settle claims against them for a combined settlement of $2.39 million. Orthopedic Associates of Northern California has agreed to pay $815,794, San Bernardino Medical Orthopaedic Group will pay $971,903, and Reno Orthopaedic Clinic has agreed to pay $602,335 for their participation in a fraud scheme designed to overbill federal and state healthcare programs.
How the Scheme Worked and Was Discovered
The medications at issue in this case were manufactured in the United States and then exported to suppliers and others overseas. According to the allegations made against each of the defendants, the clinics would purchase osteoarthritis medications from these overseas suppliers and prescribe these medications to patients who had Medicare or Medicaid. The clinics were able to obtain the medications at a much lower cost than they would have had to pay if they had obtained the medications from suppliers in the United States. Because these state and federal programs reimburse clinics for viscosupplements at a set rate, each clinic was able to pocket the difference between the amount they were reimbursed by Medicare and the cost they had to pay to obtain the medications from international suppliers.
The scheme came to light after a whistleblower who worked for one of the drug manufacturers filed a qui tam lawsuit against the clinics under the False Claims Act. The Department of Justice thereafter intervened and prosecuted the case. For bringing the matter to the attention of the government by filing the qui tam suit, the whistleblower is expected to receive $430,000 from the proceeds of the settlement.
Wasting Money and Endangering Lives
Qui tam suits filed in cases of healthcare fraud (such as this one) are about more than just money – they are about saving lives. Fraudulent schemes like the one allegedly perpetrated by these three clinics cost taxpayers thousands upon thousands of dollars each and every year. Like the whistleblower in this case, individuals who uncover fraud and file a claim under the qui tam provision of the False Claims Act are entitled to receive a portion of whatever recovery is able to be obtained. This gives a "double" financial incentive for individuals to bring qui tam whistleblower lawsuits.
As this situation illustrates, however, patients' health may also be put at risk by these schemes. As government agencies noted in announcing the settlement, by reimporting medications that had been exported to other countries, there was no method whereby the manufacturer (or any other agency or entity) could guarantee that the medications had not been tampered with prior to the importation of the medications back into the United States. It is fortunate for the clinics – and especially the patients – that no reports of side effects, illnesses, and/or deaths arose.
See Related Blog Posts
Lessons from a False Claims Act Ruling on Medicare Pricing and the "Usual and Customary" Price
The False Claims Act: What It Does and How Private Whistleblowers Can Use It
(image courtesy of Chaval Brasil from Campinas, SP, Brasil)