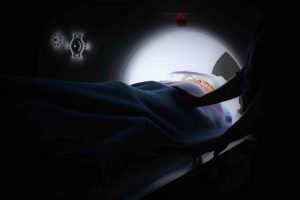 The False Claims Act (FCA), which prohibits entities that conduct business with the government from defrauding the government, goes all the way back to the time of the Civil War. It is sometimes called the Lincoln Law because of the president who was in office when the law went into effect.
Since the advent of Medicare and Medicaid, physicians and hospitals fraudulently obtaining payments from publicly funded healthcare programs have been defendants in many FCA lawsuits. Often the violation is not as simple as doctors submitting claims to Medicare for services they did not perform, although such fraudulent claims certainly do constitute FCA violations. Likewise, some FCA violations occur when doctors perform unnecessary procedures (for example, performing a surgery when the patient's condition could be adequately managed with medication) just to be able to bill Medicare for them. It can even be an FCA violation if a doctor benefits financially from referring a Medicare or Medicaid patient for other services. If you are a healthcare worker and have evidence that your workplace has intentionally benefited financially from referrals made at the expense of Medicare or Medicaid, filing a qui tam lawsuit could offer you legal and financial protection while also protecting patients and taxpayers from fraud.
The Stark Law
The Stark Law is named after Pete Stark, a former Congressman from California. It began in 1988 as the Ethics in Patient Referrals Act bill. The passage of the Affordable Care Act in 2010 has led to stricter enforcement of the Stark Law.
The Stark Law prohibits physician self-referral, in which a physician refers a patient to another facility to receive additional treatments or tests that would be performed and billed by the physician himself. Likewise, the Stark Law prohibits doctors from referring patients to a facility in which the physician has a financial interest. For example, a patient visits her primary care doctor, complaining of a persistent cough. The doctor orders a chest X-ray and sends her to a radiology center to have it taken. Unbeknownst to the patient, the doctor is a partial owner of the radiology center and directly benefits from the referral.
The following are examples of services for which physicians might benefit from referring patients, if the physician has a financial interest in them:
Radiology services, such as MRI, ultrasound, or CT scan

Physical therapy or occupational therapy

Home health services

Medical devices
An exception to the rule is when doctors order tests to be performed in their own offices. As a result, many doctors' offices have invested in expensive equipment for their offices so that they do not have to refer patients to other facilities for tests.
Contact Greg Brod About FCA Violations
The Affordable Care Act calls for strict enforcement of the Stark Law. If you are aware of Stark Law violations at your workplace, it is in your interest, as well as that of the community, to file a qui tam lawsuit. Contact Greg Brod in the San Francisco area to discuss your case.
(image courtesy of Ken Treloar)