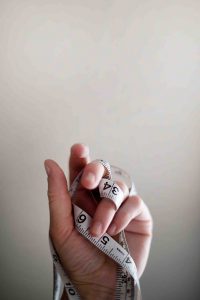 In February, Julian Omidi, 49, a former physician, and Dr. Mirali Zarrabi, 55, were charged with multiple counts of fraud in regard to a scheme surrounding their business, 1-800-GET-THIN. Two corporations, partly controlled by Omidi, were also named in the 37-count federal indictment, Surgery Center Management, LLC (SCM) and Independent Medical Services, Inc. (IMS).
Fraudulent Scheme Against Insurers
Omidi and Zarrabi promoted lap-band weight loss surgeries. Omidi created a process requiring prospective Lap-band patients to have at least one sleep study before the procedure could occur. Employees of SCM and IMS were incentivized with commissions to ensure sleep studies occurred.
These sleep studies were pushed even when employees knew the insurance company would not cover them. They were also encouraged when there was no indication that they were medically necessary.
The purpose of the sleep studies was to determine the presence of any co-morbidity, like sleep apnea, which GET THIN would use to get insurers to pre-approve the lap-band surgery. Omidi also directed employees to falsify sleep study results and other patient information, like the patient's weight and height. Employees would say the patient had moderate or severe sleep apnea, even when the patient did not. Many falsified sleep studies were used to obtain pre-authorizations for the lap-band surgery.
Zarrabi allowed his electronic signature to be used on the falsified sleep studies, making it look like he reviewed and interpreted the sleep studies. He did this in spite of his knowledge that the reports were altered. Zarrabi was also paid for the use of his electronic signature on prescriptions for sleep apnea treatment devices.
Scheme Led to Millions in Reimbursements
Omidi and Zarrabi's fraudulent scheme led to their companies receiving at least $38 million for the lap-band procedures. GET THIN also received millions in reimbursements for the sleep studies. In total, the individuals and businesses are accused of illegally obtaining more than $250 million from the scheme between May 2010 and March 2016.
The insurers that fell victim to the fraudulent scheme included UnitedHealthcare, Aetna, Cigna, Anthem Blue Cross, and others. TRICARE, the military benefit program, was also fraudulently billed.
The Charges
Omidi and Zarrabi face 37 counts of mail fraud, wire fraud, making false statements, money laundering, and aggravated identity theft. If convicted, they could spend up to 20 years in prison for each count of mail and wire fraud, which total 31. However, at this point, they are innocent until proven guilty.
This case has been on-going for a few years, and in 2014, the government seized more than $110 million in funds and securities held by the defendants and their company's accounts. The government is seeking forfeiture of all or some of those funds in the criminal case. The government will also pursue civil forfeiture of all or some of their assets.
Do You Have Information About Health Care Fraud?
If you have any information regarding a physician, medical facility, or other individual defrauding a health insurance company or a government health plan, then you should speak with a San Francisco health care fraud attorney at Brod Law Firm. Your information may be essential to authorities investigating the situation or yet unaware of the situation. If false claims are being made to Medicare, Medicaid, or TRICARE, then you may have the right to file a qui tam suit on behalf of the government.
(image courtesy of Jennifer Burk)