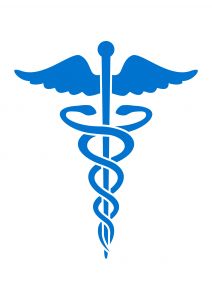 As we have detailed on these pages, the scope and brazenness of Medicare fraud is truly breathtaking. The federal government is having trouble keeping up with all the schemes, and some of them are quite blatant indeed. But San Francisco qui tam lawsuit attorney Gregory J. Brod would cite the allegations against one doctor that surfaced in the news this week as a case, if proven, that would take brazenness in Medicare fraud to a new low.
According to the Detroit Free Press, a search warrant affidavit that was unsealed in federal court detailed allegations against Dr. Farid Fata in which his health maintenance organization practice billed Medicare $225 million, of which $109 million was for chemotherapy or other cancer treatments and $91 million was paid by Medicare to Fata's medical practice. Trouble is, many of the treatments were administered to patients who did not have cancer, the government's attorneys charge.
If the allegations are proven to be true, not only would fraud have been committed against Medicare, fleecing the U.S. Treasury and the taxpayers as well as contributing to upward pressure on Medicare premiums, but perhaps even more troubling, the health of innocent people could have been placed in jeopardy through the use of treatment that was not appropriate.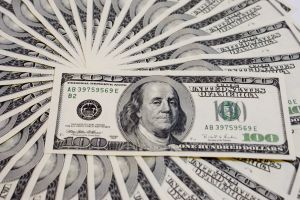 As if the aforementioned allegations are not bad enough, Dr. Fata has also been accused of showing interest in spending some of the ill-gotten gains on a $3 million castle overlooking a seaside resort area in Lebanon. In the search warrant, which was executed in November 2013, the FBI sought the contents of Fata's email account in order to track the movement of tens of millions of dollars that moved among various Fata-linked entities. Included among the emails is one in which Fata asks his financial adviser to contact Fata's father and go along with the father to inspect and assess the value of investing in the multimillion-dollar seaside castle. The email was given an "urgent" subject line, and in it Fata asks if the castle can be "funded from the Fata Foundation," which one of his numerous trusts.
Fata has sought to prevent the email from being submitted as evidence to jurors at a trial that starts October 14 in federal court.
If convicted, Fata faces 10 years in prison. In the meantime, he has been held at a federal prison for the last year after his $9 million bond was revoked.

The details of this case are quite shocking, indeed, and suggest that there is no end to the variety of schemes nor the depths accused fraudsters will sink to in order to illicitly enrich themselves. Fortunately, many cases of Medicare fraud are discovered and then prosecuted due to the bravery of a whistleblower who steps forward with critical information on such scams. The willingness of a whistleblower to provide pertinent information on the fraud with an attorney can result in the government awarding a share of any recovered damages to the whistleblower, and the whistleblower's actions are protected under the federal False Claims Act. If you have information on a scheme to defraud Medicare or another government program, please contract the experienced attorneys at the Brod Law Firm for a free consultation.
-James Ambroff-Tahan contributed to this article.
See Related Blog Posts:
In One Week, Two Cases Keep Spotlight on Medicare Fraud in Miami
Focus on Potential Medicare Fraud Shifts to Lab Billing
Variety, Number of Medicare Fraud Schemes Overwhelm Efforts to Collar Them