Why health care fraud? We're asked this a lot. Much of our practice involves representing the wrongfully injured causing some to peg us as a victims' law firm. That is a label that we are proud to say fits much of our practice. The truth is there are MANY victims of health care fraud. All taxpayers are victims of the economic fraud, with the neediest suffering the most as scammers target government health programs. There are also more immediate victims, people are endangered by health care fraud from those who lose out on necessary medical care because their plans have been wrongfully depleted to those who receive inappropriate/unneeded care. Today's post looks at some of these victims of health care fraud, people who are helped when a whistleblower comes forward and partners with our Northern California health care fraud law firm to help the victims.
Homeless Recruited in Health Care Scam
The perpetrators often take advantage of the neediest members of our society in order to carry out their schemes, preying on the disadvantaged and profiting from endangering the people that public health programs are intended to help. An example, discussed in a 2008 New York Times article, came to light due to a tip from a rescue mission worker. In 2004, Scott Johnson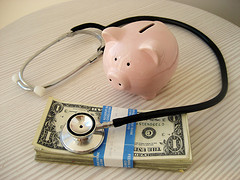 called state authorities to report suspicious cars and vans packed full (including the trunks!) wit homeless people. He suspected they might be ambulances wrongfully discarding poorer patients.
The reality? The vehicles arrived in Skid Row each morning and solicited homeless people, offering food, cigarettes, and occasionally money (around $30), focusing on individuals who had their Medi-Cal eligibility cards. After loading up, the vans went to one of three hospitals where the "patients" would sometimes receive no medical care, unnecessary care, or even dangerous "care." One woman reports that she was given a unneeded nitroglycerin patch for a cardiopulmonary condition she didn't have which caused her blood pressure to drop and made her ill.
By October 2006, Los Angeles police determined the homeless people were being used as "human pawns" in a fraudulent scheme to steal money from federal and state health care programs when the scammers billed Medicaid and Medical for this "medical care." The 2008 article marked a raid on three for-profit hospitals in connection with this long-running scheme. Charges included conspiracy to commit health care fraud and to take/receive kickbacks for referrals (an issue discussed at length in a prior entry linked below). A 2013 Los Angeles Times article announces the sentencing of one of the recruiters who would be joining health care executives already serving time for the criminal scheme.
"Living ATM Cards"
Health care scams built on the backs of the homeless remain all too common. Recently, a group called Fierce Health Payer which purports to provide information on fraud and waste in the health insurance arena wrote about the problem noting the homeless are both vulnerable and unlikely to report fraud. The article notes: "Many of the homeless who participate in fraud are drug addicts or mentally ill, and criminals have treated them like living ATM cards. Because in some fraud scams, body counts drive dollars." Referencing frauds that range up to the present day, the author emphasizes a key point – health care fraud is far from a victimless crime.
Helping the Victims, Protecting Future Victims: Whistleblowers' and Whistleblowers' Legal Counsel
The Skid Row recruiting scam came to light — and the perpetrators were stopped – because one person spoke up when something didn't look quite right. Both outside observers and company insiders, not to mention people swept into the schemes such as the homeless "patients" above, can "blow the whistle" on health care fraud. In doing so, they help the government recoup money and prevent future harm to direct and indirect victims.
Whistleblowers in successful health care fraud lawsuits are often eligible for substantial financial rewards. This money is offered in recognition of their bravery in coming forward and the role they play in the resulting investigation and litigation. It is a bonus, but every whistleblower we speak to reports that their motivations in coming forward were bringing about justice and injury. Likewise, while may be less apparent than in our personal injury work, in the end our work as a San Francisco health care fraud law firm is part of our proud service as a victims' law firm (note: we also protect whistleblowers, preventing them from becoming the victim of retaliation).
See Related Blog Posts:
Tainted Decisions: Kickbacks Leave Providers Focused on Money, Not Patient Care
Putting Money Over Medicine: Health Care Fraud, Kickbacks and Patient Recruiters
(Image by Flicker user 401(K) 2013)