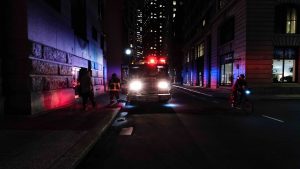 In mid-April, Aharon Aron Krkasharyan, 54, a former employee of Mauran Ambulance Inc. (Mauran) of San Fernando, was sentenced for his part in a health care fraud scheme. He pleaded guilty to one count of conspiracy to commit health care fraud in November 2017. U.S. District Judge George H. Wu sentenced Krkasharyan to 36 months in prison and to jointly and severally pay $484,556 in restitution to Medicare.
If you know of any type of a fraudulent scheme against a federal or state health care program, do not hesitate to seek legal advice. An experience San Francisco qui tam lawyer from Brod Law Firm can help.
The Medicare Fraud Scheme
Krkasharyan was the quality improvement coordinator for Mauran, which was an ambulance transportation company that provides non-emergency services to Medicare beneficiaries in the Los Angeles area. Most of the ambulance services were provided to dialysis patients.
Krkasharyan admitted that between June 2011 and April 2012, he conspired with other employees to submit false claims to Medicare for ambulance services for individuals who did not need them. He and his co-conspirators told the company's emergency medical technicians to hide the patients' real medical conditions by falsifying paperwork and creating fraudulent justifications for the ambulance services.
Also charged was:
Toros Onik Yeranosian, 55, who previously owned Mauran;

Oxana Loutseiko, 57, Mauran's general manager;

Maria Espinoza, 47, a former employee at a dialysis center in L.A.; and

Christian Hernandez, 37, former dispatch supervisor for Mauran.
Each individual pleaded guilty and are awaiting sentences for their role in the health care fraud scheme.
Court documents revealed that throughout the duration of the conspiracy, Mauran submitted more than $28 million in claims to Medicare, of which at least $6.6 million were false. Medicare paid at least $3.1 million to Mauran for the fraudulent claims.
Do You Have Information About a Health Care Fraud Scheme?
The Department of Justice (DOJ) is invested in finding and prosecuting health care fraud, particularly in regard to fraudulent claims made to Medicare, TRICARE, and state Medicaid programs. If you have information regarding a scheme that enables a person to obtain fraudulent reimbursements from a federal or state program, contact a San Francisco qui tam lawyer today. Your information may be relevant to federal authorities, such as the Medicare Strike Force or the Federal Bureau of Investigations.
An attorney may also advise you that your evidence is strong enough to support a qui tam claim. A qui tam claim is a lawsuit you file on behalf of the government under the False Claims Act. You file the lawsuit to bring the fraud to the government's attention. At first, the qui tam suit is under seal, meaning it is secret to the public and for a period of time, the defendant. During this time, the government investigates the claim and decides whether or not to formally join the suit as a party. Whether or not the government joins, if it obtains a financial recovery based on your suit, then you will receive a percentage of that compensation.
To learn more about health care fraud and filing a qui tam suit, contact Brod Law Firm online or at (800) 427-7020. We offer free consultations.
(image courtesy of Osman Rana)