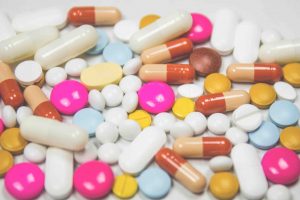 In April 2018, the U.S. Attorney's Office for the Southern District of California announced that two physicians pled guilty to participating in a health care fraud scheme against TRICARE, the health care program for U.S. service members and their families. Carl Lindblad, 53, and Susan Vergot, 31, were charged with fraudulently obtaining more than $65 million by unnecessarily prescribing expensive compound medications for patients they did not see in person.
Fraud Related to Compound Medications
Compound medications are specialty medications created when a patient has a specific need that cannot be addressed with a regularly existing prescription. Compound medications are not approved by the U.S. Food and Drug Administration, yet they typically involve a variation on a previously FDA-approved drug. For instance, a patient may need a specific drug yet be allergic to a dye or one of its ingredients. A patient may require a dosage that a certain drug is not manufactured in. Compound medications are expensive because they must be mixed by a pharmacist in regard to the patient's needs.
TRICARE Fraud Using Marines
Lindblad and Vergot, along with other individuals, recruited and compensated Marines and their dependents for obtaining compound medications, which TRICARE would pay for. Information regarding the compound medications was sent to Lindblad and Vergot, who were employed by Choice MD, a Tennessee medical clinic. They then wrote prescriptions for these compound medications despite never meeting or examining the patients in person. The signed prescriptions were then sent to pharmacies controlled by other conspirators within the health care fraud scheme. These pharmacies would fill the prescriptions and bill TRICARE for the unnecessary drugs.
Between December 2014 and May 2015, Lindblad and Vergot wrote 4,442 prescriptions. During this period of time, their co-conspirators at the pharmacies billed TRICARE for $65,679,512.
Penalties for Lindblad and Vergot
Lindblad and Vergot both pled guilty to conspiracy to commit health care fraud. This can be punished with up to 10 years in prison and a fine up to $250,000 or double the loss amount, whichever is higher. Their sentencing is scheduled for June 2018.
Other Co-Conspirators Charges
Lindblad and Vergot are only two of six defendants charged with crimes related to this conspiracy. In January 2018, Jimmy and Ashley Collins were arraigned on charges of operating a health care fraud scheme. They were indicted in March 2018, and their case is pending. Additionally, Josh Morgan, a former Marine in San Diego, pled guilty in March 2018 for conspiracy to commit health care fraud for his role in this scheme. Morgan participating by recruiting other Marines to participate.
Are You Aware of a TRICARE Fraud Scheme?
If you know of a medical professional submitting false claims to TRICARE or any other federal or state health care program, you should speak with an experienced California health care fraud lawyer. Your information may be important to investigatory and law enforcement authorities. Or, you may have enough evidence to file a qui tam claim under the False Claims Act. In a qui tam claim, you file suit on behalf of the government. If your lawsuit leads to a positive outcome for the government, either a settlement between it and the defendant or a court award, then you will receive a portion of the government's financial recovery.
To learn more about qui tam suits related to health care fraud, contact Brod Law Firm today.