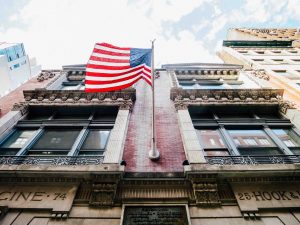 Jimmy and Ashley Collins, a married couple from Tennessee, have been charged with operating a health care fraud scheme that unlawfully caused TRICARE to reimburse more than $65 million in funds. TRICARE is the federal health care program for U.S. military members, veterans, and their dependents. The Collins conspired with CFK, Inc., the owner of The Medicine Shoppe based in Utah, to submit false claims for compound medications that would be mailed to active duty marines and sailors in southern California.
Health Care Fraud Scheme
According to the government's indictment, the Collins worked with numerous recruiters within the Marines to try and induce TRICARE beneficiaries to obtain compound medications. Compound medications are specialty drugs mixed by a pharmacist when a patient has a specific medical need. These are not approved by the U.S. Food and Drug Administration, but they are obtained through prescriptions. Compound medications are used when an FDA-approved drug is not effective for a patient for a specific reasons, such as a patient needing a specialized dose.
The TRICARE beneficiaries were told they would be paid to evaluate the drugs for a medical study, which was not in fact actually going on. When TRICARE beneficiaries obtained compound medications, these would cost an average of $14,500 per drug per month from The Medicine Shoppe.
Once the beneficiaries signed up, their information was sent to the Colinses, who co-owned and operated Choice MD in Tennessee. Physicians at their facility would write the prescription despite not examining or knowing the patients. These prescriptions were then sent directly to The Medicine Shoppe or another pharmacy, which filled the prescriptions and billed TRICARE for the unnecessary and expensive medications.
Health Care Fraud Led to Millions in Profit
The government alleges that between December 2014 and May 2015, the Collinses' physicians authorized 4,442 prescriptions, which were filled by The Medicine Shoppe, and which led to TRICARE being billed $65,679,512. The Medicine Shoppe then paid kickbacks to the Collinses based on the number of prescriptions they received. Between February and July 2015 alone, they received $45.7 million. In return, the Collinses used their illegally obtained funds to pay kickbacks to the recruiters.
The Specific Charges
The Collinses face one count of conspiracy to commit health care fraud, which can result in up to 10 years in prison and a fine up to $250,000 or twice the loss amount. There are also six counts of illegal payment remuneration, which can be penalized by up to five years in prison and up to a $250,000 fine for each count.
Do You Suspect Fraud?
If you have information regarding a health care fraud scheme against Medicare, Medicaid, or TRICARE, the best thing to do is speak with an experienced health care fraud attorney. At Brod Law Firm, we have decades of experience looking into health care fraud schemes, working with the authorities, and bringing qui tam suits under the False Claim Act.
Depending on your situation, you may have information important to federal law enforcement agencies or you may be able to file a lawsuit on behalf of the government yourself.
Once we have the opportunity to review your information, we can advise you on the next best steps. Call us today to schedule a consultation.
(image courtesy of Patrick Tomasso)