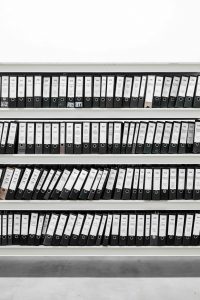 Two California urologists, Dr. Aytac Apaydin and Dr. Stephen Worsham, have agreed to pay $1.085 million based on allegations of violating the False Claim Act, the Anti-Kickback Statute, and Stark Law, which prohibits physician self-referral, between April 2008 and December 2014.
Apaydin and Worsham currently own and run Salinas Valley Urology Associates. They also owned the Advance Radiation Oncology Center (AROC), which was shut down in 2016. The physicians were accused of submitting and causing to be submitted false claims to Medicare in relation to image guided radiation therapy (IGRT), which is used to treat cancer patients at AROC. The claims were false based on the fact that the services arose from illegal kickbacks and self-referrals.
An Illegal Referral and Kickback Scheme
According to the U.S. Attorney's Office, Apaydin and Worsham knowingly caused eight other urologists to violate Stark Law and the Anti-Kickback Statute.
Apaydin and Worsham would solicit these urologists to lease from AROC. Under the lease agreements, the urologists were allowed to bill for their referrals for IGRT provided at AROC. This means that physicians who had a contractual relationship with AROC referred patients to this facility and could then profit off their own referrals.
First, Apaydin and Worsham's actions were a violation of the Anti-Kickback Statute, which bars providers from offering, soliciting, paying, or receiving compensation to induce referrals for services covered by a federal health care program. Also, all of the physicians' actions were a violation of the Stark Law, which states providers cannot bill Medicare for services referred by physicians who have a financial relationship with the entity that will perform the service. While there are certain exceptions to the Start Law, Apaydin and Worsham's relationship with the other urologists did not fall under an exception.
Additionally, the U.S. alleges that Apaydin and Worsham improperly billed Medicare for their own referrals for IGRT services at AROC, which were made at their other business, Salinas Valley Urology Associates. This is an additional violation of the Stark Law.
The Settlement Agreements
The eight urologists who were part of the unlawful referral scheme entered into a settlement agreement with the U.S. and will pay a total of $900,000 back to the federal government.
Worsham entered into a settlement agreement which requires him to pay $880,000 to the U.S. in full within 10 days of the agreement. Apaydin entered into an agreement to pay the U.S. $205,000 over a period of five years.
Are You Aware of an Illegal Kickback Scheme?
If you have information regarding an improper referral or kickback scheme within the health care industry, it is important to speak with a California health care fraud lawyer. The information you have may be essential to a federal investigation.
You may also have the right to file suit yourself based on the qui tam provision of the False Claims Act. You could bring a lawsuit on behalf of the government, and if your information leads to a settlement or award, then you may receive a portion of the compensation received by the government.
To learn more about your rights and options in the face of health care fraud, call Brod Law Firm today.
(image courtesy of Samuel Zeller)