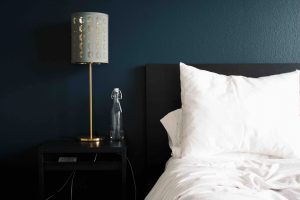 To encourage private citizens to come forward regarding fraud against the government, qui tam cases entitle the citizen, also called the relator, to a portion of any settlement or jury award that arises from his or her evidence and allegations. Individuals can bring qui tam cases under the federal False Claims Act when there is fraud against the federal government or can sue under a state-specific false claims act when the fraud is against the state. However, this award has sometimes led individuals to move forward qui tam suits for profit and not altruistic motives. There may be an even more profound issue when attorneys act as both the relator in a qui tam suit and their own lawyer.
Attorney-Relator Cannot Benefit Twice in Qui Tam Suit in Illinois
This issue came up in Illinois when an attorney brought hundreds of qui tam suits against retailer My Pillow Inc. for failing to collect and remit tax on products sold in Illinois. The attorney acted as both the relator in the suit as well as the attorney. This meant the attorney not only received a portion of the judgment against the company, but he also asked for attorney's fees.
Originally the circuit court granted the attorney-relator both a portion of the damages and attorney's fees. However, the company appealed. An Illinois appellate court found that the attorney did not have the right to benefit as both a whistleblower and an attorney in the same qui tam case. In essence, the appellate court viewed him as primarily a relator in the suit, who also happened to act as his own legal counsel.
What Does This Mean?
While this is an Illinois case that will not weigh heavily in other state or federal claims, it does signal a judicial opinion about attorney relators. Lawyers have every right to bring valid whistleblower claims and represent themselves, yet many in the legal industry are troubled by this trend. While lawyers may be in the position to provide valuable insight and evidence regarding fraud against state or federal governments, there are numerous ethical issues regarding whether they should and whether there are existing privileges or conflicts of interest.
There are also ethical issues concerning a lawyer's ability to bring multiple qui tam cases based on the same premise against numerous companies like in the situation described above. In this scenario, a court may find an attorney using whistleblowing as a means for profit. Refusing the attorney-relator's fees during this type of case reduces the incentive to abuse the qui tam action.
Seeing this decision in Illinois means judges in other states could take similar positions regarding how attorney-relators may benefit in qui tam cases.
Do You Have Information About Fraud?
If you believe you have information about or evidence of fraud against the federal or California governments, contact the experienced qui tam lawyers of Brod Law Firm at (800) 427-7020.
(image courtesy of Rhema Kallianpur)