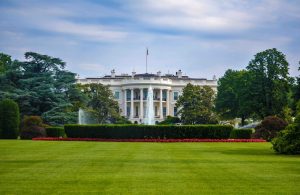 On July 13, Attorney General Jeff Sessions and Department of Health and Human Services (HHS) Secretary Tom Price, M.D., announced the Department of Justice's largest ever health care fraud enforcement action. The work of the Medicare Fraud Strike Force, established in 2007, led to 412 defendants being charged with health care fraud offenses based on information they all participated in fraudulent schemes to obtain about $1.3 billion in false billings to Medicare, Medicaid, and TRICARE. Additionally, HHS has begun the suspension process against 295 health care providers' licenses.
Hundreds of Individuals Charged With Health Care Fraud
Of the 412 defendants, 115 are physicians, nurses, and other licensed medical professionals. Many of these defendants were charged with federal crimes for prescribing medically unnecessary drugs and compound medications, many of which were not actually distributed to the patients or purchased. Providers could then bill for these unnecessary or unpurchased medications and receive a greater amount of reimbursements from state and federal health services.
Also, many defendants were charged with billing for medically unnecessary treatments or services that were not really provided. The DOJ has evidence that many of the defendants had illegal kickback schemes set up. Certain individuals provided beneficiary information to providers, enabling them to submit false claims to Medicare.
Health Care Fraud Contributed to Opioid Epidemic
Another major issue with these defendants' actions is that authorities found they were significant contributing to the opioid epidemic. More than 120 of the defendants were charged with unlawfully or inappropriately prescribing and distributing opioids and other narcotics.
Not only is the DOJ focused on finding and prosecuting health care fraud, but the department is also particularly interested in prosecuting health care professionals who are contributing to the opioid epidemic. Attorney General Sessions made it clear:
"…While today is a historic day, the Department's work is not finished," stated Attorney General Sessions. "In fact, it is just beginning. We will continue to find, arrest, prosecute, convict, and incarcerate fraudsters and drug dealers wherever they are."
Health Care Fraud Being Prosecuted Multiple Ways
The DOJ's July announcement regarding the hundreds of health care fraud charges was a result of government investigation. The Medicare Fraud Strike Force, the Criminal Division, Fraud Section's Health Care Fraud Unit, the DEA, FBI, DCIS, and the State Medicaid Fraud Control Units all participated in the investigation and analysis that led to these charges.
However, not only health care fraud is discovered through government investigation. A great deal of fraud is uncovered through private citizens coming forward with incriminating information. These private citizens can file suit against the fraudulent parties on behalf of the government; these are known as qui tam suits. The government can then investigate the allegations and determine whether to join the suit or not.
Do You Have Information About Health Care Fraud?
If you believe you have information that your employer is fraudulently billing Medicare, Medicaid, or a state health program, contact a San Francisco qui tam attorney at Brod Law Firm at (800) 427-7020.
(image courtesy of David Everett Strickler)