We spend a lot of time talking about the federal False Claims Act and for good reason; it is an important tool for fighting frauds that steal taxpayer money and leave some of our nation's most vulnerable and worthy individuals unable to get the services they need or even directly endangered by the fraud.  It is important to remember, however, that there are also powerful state laws that cover similar cases of fraud on state government.  As a recent case shows, these laws not only allow for the potential return of money to already-underfunded state programs, but they can also prove powerful incentives for change.
Minnesota Group Accused of Fraud in Mental Health Arena
Earlier this month, The Star Tribune wrote about allegations of fraud in the provision of mental health services filed at both the state and federal level.  According to the report, Complementary Support Services ("CSS"), a nonprofit organization based in Richfield, Minnesota, stands accused of improperly billing government assistance programs for mental health services.  Specifically, the pending lawsuit alleges CSS billed for services provided to hundreds of patients without the supervision by a licensed mental health professional that the programs require.  Additionally, the suit accuses the organization of padding bills by including time spent on paperwork, a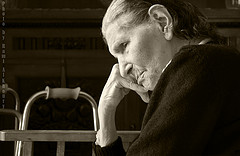 practice prohibited under state law.  Prosecutors further allege that CSS's president, herself a licensed social worker, "batch signed" large numbers of documents and directed the practice be continued while she was out on leave, rather than giving the files the personal review required by law.  The suit also accuses the company of encouraging fraudulent practices tying employees commissions to regional billings.
The pending suit against CSS contains claims both federal and state False Claims Acts, with alleged violations from 2007 to the present.  Although officials have not specified the cost of the alleged fraud, they claim the cost to taxpayers ranges in the millions of dollars.  The lawsuit began as a whistleblower claim filed by a former CSS employee who worked with state and federal authorities throughout the 2.5-year investigation. Referencing the ex-employee's role, the Inspector General ("IG") for the Minnesota Department of Human Services ("MN DHS") said: "This emphasizes that the government alone cannot be responsible for detecting all the [fraud] in public programs….We really need to rely on the public to help us. And this case hopefully will show that there is a real incentive for the public to do so."
State Eyes Change in Licensure Requirements
The CSS suit has caused Minnesota to take a closer look at how it regulates mental health agencies doing business in the state.  As it currently stands, per the Star-Tribune, more than 200 unlicensed providers offer some form of specialized psychiatric care or other therapy services, including life skills assistance, in the state.  Some of these services are provided in the patient's own homes or elsewhere in the community.  Unlike services rendered in mental hospitals or psychiatric facilities, these locations do not undergo regular audits or on-site reviews.  While the IG recognizes that flexibility is key to the success of many services, he notes that the same freedom makes these services more susceptible to billing fraud.  As such, he is calling for the MN DHS to look at whether or not companies providing mental health services to adults and kids in home and community settings should be licensed.
Why File a Whistleblowers Claim?
The CSS case is a great example of what the False Claims Act and its state equivalents can do.  While the case is still pending, it is already bringing about change.  Please, if you have witnessed health care fraud, call our office to talk with our knowledgeable health care fraud law firm.  Likewise, if you have witnessed knowing overbilling of other government programs, please call to speak with a government fraud attorney.  Working on cases across the county, we help honest citizens fight fraud, return money to strained programs, and prevent frauds from occurring again.
See Related Blog Posts:
Spotlight on Home Health Care Fraud: False Claims Threaten Those Needing Care, Medicare Fraud Attorney and Private Whistleblowers Take Action
Using the False Claims Act to Fight Fraud
(Image by C & More)