Why do we spend so much time talking about the False Claims Act ("FCA" or "the Act")?  The short answer: It works.  Through the FCA, our government fraud attorney is able to partner with private citizens to fight back against those who knowingly take money from government programs.  A frightening amount of fraud occurs every year, much of it quite intentionally, including fraud targeting health care programs for the elderly, programs to aid the poor, military contract spending, and other important causes.  However, we continue to have hope.  The FCA is an excellent tool for fighting back, as illustrated by the recent government press release detailing the successes of the False Claims Act in 2015, and the honesty of ordinary citizens fuels its success.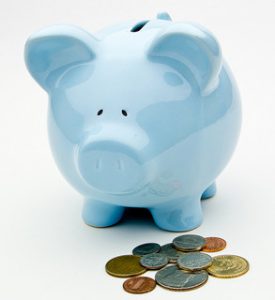 FCA Results for FY2015
Earlier this month, the Department of Justice ("DOJ") issued a press release with a title that speaks for itself: "Justice Department Recovers Over $3.5 Billion From False Claims Act Cases in Fiscal Year 2015."  This makes four consecutive years with FCA recoveries exceeding the $3.5 billion mark and brings the total recovered under the FCA from January 2009 through the end of Fiscal Year 2015 ("FY2015;" unless otherwise indicated "2015" also refers to Fiscal Year 2015) to $16.4 billion.
As the DOJ notes, most FCA claims are filed by private individuals ("realtors") via the Act's special qui tam provisions that allow individuals to bring claims on the government's behalf.  In FY2015, realtors filed 638 FCA actions and realtor-filed claims from this and prior years netted $2.8 billion for the federal government.  Per the Act, realtors receive a share of the recoveries if the government prevails in or settles a valid qui tam claim.  These awards totaled $597 million in FY2015.
Some of the areas that saw the highest FCA recoveries in FY2015 were:
$1.9 billion of the monies recovered via FCA suits in 2015 came from the health care industry, bringing the total FCA recoveries in the health care field since January 2009 to almost $16.5 billion.  These cases involved claims that the defendants provided inadequate/unnecessary care, paid inappropriate kickbacks to induce the use of their services/goods, or overcharged one or more federal health care program (e.g., Medicare, Medicaid, Tricare, etc.).  The recovery numbers only reflect payments to the federal system, although the DOJ's efforts also helped gain payments to numerous state programs. Breaking down the health care recoveries further, the $1.9 billion in settlements and judgments included nearly $330 million from hospitals, $96 million from pharmaceutical companies, and a substantial amount from skilled nursing and rehabilitation centers.
Cases involving government contracts, particularly military contracts, made up the next largest group of recoveries with a total of $1.1 billion in 2015.  Government contracts help equip, feed, and clothe our troops as well as providing goods needed for military operations.  They are also key to funding highway programs, providing school lunches, granting federally insured mortgages/loans, helping in disasters, and funding other programs.  Cases settled this year include claims that: A company charged the Army for qualified employees while actually using employees who did not meet these requirements; A contractor that allegedly made improper claims for payment on contracts relating to food, water, fuel, and supplies for troops in Afghanistan; and A company overcharged government agencies for technology products.
Housing and Mortgage Fraud
In 2015, $365 million was recovered via the FCA in housing and mortgage fraud matters.  This brings the total housing and mortgage fraud recoveries from January 2009 through the end of FY2015 to $365 million.  By way of example, a case that settled for $212.5 million involved claims that a provider originated and endorsed mortgages for the Federal Housing Administration that did not meet program requirements.  Another case involved allegations that an institution failed to meet requirements for reverse mortgage loans and collected government fees for the same.
Among the many other victories utilizing the FCA were cases involving the federal crop insurance program, set-asides of contracts for disadvantaged populations, and federal student aid support.
Moving Forward, Making a Difference: Our FCA Law Firm and You
The 2015 FCA recoveries are impressive.  However, they beg the question: How much government fraud is really out there?  The truth is, only a small fraction of the money diverted into the wallets of the perpetrators is recovered.  This is one of the reasons it is so important for people to speak up when they see something amiss.  In addition to recovering money, FCA suits help deter future wrongdoing.
As Principal Deputy Assistant Attorney General Mizer says in the press release, "Many of the recoveries obtained under the False Claims Act result from courageous men and women who come forward to blow the whistle on fraud they are often uniquely positioned to expose."  If you spot Medicare fraud, government contracts fraud, or other forms of fraud on the government (including state governments too, although those typically involve separate state statutes), call our False Claims Act law firm at (800) 427-7020 or use our online form to contact our team.  Help us make next year another (bigger!) banner year.
See Related Blog Posts:
Record Recoveries in False Claims Act Suits in 2014, Whistleblowers' Firm Looks to Continue Trend in 2015
Results in the 2013 Fight Against Health Care Fraud and the Growing Importance of Whistleblowers
(Image by Ken Teegardin)