Medicare fraud impacts all of us. The misuse of public funds places an increased burden on taxpayers. The abuse of the health care system leads to higher insurance premiums and contributes to the rising cost of medical services. Additionally, fraud misdirects limited funds away from those truly in need of health care assistance. As a California Medicare fraud law firm, we work with the brave people who report fraud to take legal action against the perpetrators.
Court Hands Down Sentence for Doctor in Medicare Fraud Scheme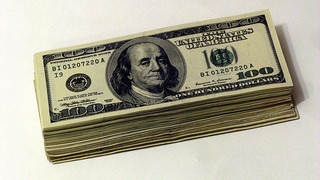 A Brooklyn federal court handed down a sentence this week in a Medicare fraud case that involved more than $77 million in false claims. The Staten Island Advance reported that the court sentenced Dr. Gustave Drivas to 151 months in prison and ordered him to pay $51 million in restitution for his role in the fraudulent scheme. He was also ordered to forfeit $511,000 and will be subject to post-release supervision for three years following his prison term. Dr. Drivas' sentence follows his conviction in April for health care fraud and health care fraud conspiracy, a verdict that followed an eight-week trial. In July, he was stripped on his medical license. He is one of thirteen suspects who have either pled guilty or been convicted for taking part in the fraud. He is appealing.
Scheme Involved $77 Million in Fraudulent Medicare Claims
The fraudulent scheme involved a medical clinic in the Bath Beach section of Brooklyn that billed Medicare using the corporate names Bay Medical Care, SZS Medical Care and SVS Wellcare Medical. Dr. Drivas was listed as the clinic's medical director and received more than $500,000 despite rarely visiting the site. Prosecutors believe the medical office billed Medicare to the tune of $77 million for medically unnecessary services that, in many cases, were never even provided. Loretta Lynch, a prosecutor and U.S. attorney for the Eastern District of New York, added that Dr. Drivas is believed to have used his Medicare billing number to charge over $20 million in fraudulent procedures. Irina Shelikhova and her son Maksim Shelikhova, who have both pled guilty to their involvement in the fraud, ran the operation.
In exchange for the use of their names, Medicare beneficiaries were paid cash kickbacks. They were also pressured to keep silent. One room at the clinic's office was adorned with a Soviet-era poster that depicted a woman pressing her index finger to her lips along with the words "Don't Gossip" in Russian.
The Importance of Whistleblowers in Fighting Fraud
Silence is key to the success of Medicare fraud schemes. Whistleblowers, individuals who come forward with knowledge of health care fraud, are often key to bringing down schemes that are defrauding the system and the public. The False Claims Act allows whistleblowers to bring a claim on behalf of the government to recover damages and put a stop to the scheme. In recognition of the risks that whistleblowers take in coming forward, they may be eligible for monetary compensation amounting to 15 to 30% of the money the government recovers in the suit.
We are proud to work with the brave individuals who are critical to the fight against Medicare fraud. If you have been witness to fraud involving Medicare, Medicaid, or the state-based Medi-Cal program, please contact our California health care fraud lawyer. Attorney Greg Brod has the knowledge and experience to work with California Medicare fraud whistleblowers to stop schemes that defraud the health care system, the government, and the American people.
See Related Blog Posts:
An Overview of Common Forms of Pharmaceutical Fraud
Case Study: PharMerica Litigation, Medicare Fraud, and Pharmaceutical Law
(Photo by Stan Dalone)