We've used these pages to discuss both health care fraud issues and the use of the internet to commit fraud against seniors. In this post, we look at a type of scam that involves both. As a law firm for California health care fraud cases, we work with both victims and internal whistleblowers to stop these schemes.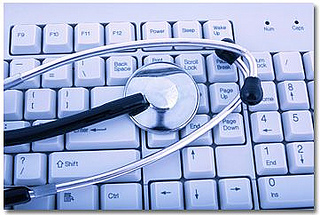 Overview of Health Care Exchanges
Kaiser Health News, a non-profit that covers news in the area of health care policy and politics, reported earlier this month on the threat of fraud tied to the new online health insurance marketplaces. Pursuant to the new federal health law, states are required to open these marketplaces (also referred to as exchanges) on October 1, 2013. Along with the District of Columbia, sixteen states are building their own exchanges while the remainder are using the default approach and having the federal government run their exchanges. In either case, the goal is to provide a place where consumers can review their insurance options and make comparisons that allow them to make informed choices when purchasing health coverage. Ideally, the websites will be akin to the well-known and frequently used sites for buying plane tickets. Given the subject matter, the applications will be detailed and the user will input personal information including Social Security numbers, tax records, and employment history.
The Threat of Bogus Websites
The problem – groups are using web addresses and sites that look similar to the official exchanges to draw in consumers who are trying to reach the online health insurance marketplaces. At best, the sites may create confusion and market a private company's products. At worst, the sites are the work of scammers looking to obtain private information for fraudulent purposes. James Quiggle of the Coalition Against Insurance Fraud, notes that enrollment engines on deceptive sites may ask for personal information such as credit card numbers and health information. This can lead to identity theft. Another expert notes that eight percent of medical identity theft is fueled by consumers providing personal health data (ex. blood type, surgical history) to fake or "spoofed" internet sites. Scammers can sell this data on the black market and it can be used to fuel further fraud, such as the filing of false Medicare claims. The fake sites may also install malware that can get additional information from a victim's computer.
States & Individuals Fight Health Care Exchange Fraud
State officials are trying to identify the fake exchange sites proactively. In some cases cited by Kaiser, including in California, the sites are being monitored because of the potential confusion but have not been shut-down because they are not committing a fraud nor do they have a commercial purpose. However, other sites are more problematic. A blog entry written by California Health Advocates ("CHA") references a site that was recently shut down by the California Department of Insurance. According to the CHA, the site was attempting to collect personal information.
Consumers are also key in finding the fake sites and fighting fraud. Kaiser suggests using the main Healthcare.gov portal to link to their state's exchange or access the federal exchange where appropriate. If something on a website feels "off" or if the site is asking for information that seems unrelated to health planning, stop and contact your state's insurance department. Other things that can suggest a fake site include: Language about a "limited time offer" or "special price;" Sites asking for information before October 1 (the start date for the genuine exchanges); Pages that seem to provide
actual little information; and Sites with oddly placed graphics.
California Health Care Fraud Law Firm
If you are in California and believe you have been victimized by a fake insurance exchange website or other health insurance scam, please call our San Francisco health care fraud lawyer. We can help you recover lost money and regain control of your health identity. In some fraud cases, there are also monetary rewards available for individuals who come forward and report the schemes.
See Related Blog Posts:
Fighting Fraud: Doctor Ordered to Pay $51 Million and Serve 151 Months for Medicare Fraud
An Overview of Common Forms of Pharmaceutical Fraud
(Photo by Intel Free Press)