Health care fraud is one of our firm's specialties, however, our firm also works with whistleblowers to fight other types of fraud on our federal and state governments. These cases involve theft from government coffers, thefts that ultimately steal from the American taxpayers generally and from the intended program beneficiaries. Often, they also involve whistleblowers with special knowledge of the fraud who bravely come forward to report and fight it, a bravery and dedication that can lead to a financial reward in addition to the knowledge that they, regardless of how clichéd it sounds, helped in the pursuit of justice. One issue for which we are proud to serve as a California whistleblowers' law firm is the continuing threat of government contracting fraud.
Owner Pleads Guilty to Contract Fraud Allegations
Earlier this month, The Sacramento Bee carried an AP report addressing an alleged military contracting kickback scheme. According to federal prosecutors, William Boozer, a California businessman and owner of Globe Dynamics, conspired with a procurement officer for Boeing to receive confidential financial information that helped his company win more than $1.5 million in government purchasing contracts from Boeing. Boozer pleaded guilty to felony wire fraud relating to 16 bids submitted from November 2009 and February 2013, 7 of which his company received. Three other individuals await trial.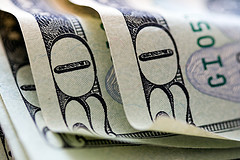 Handbook Describes Fight Against Procurement Fraud
While directed towards auditors, the Procurement Fraud Handbook authored by the Office of Inspector General ("OIG") at the General Services Administration ("GSA") provides a useful overview of the problem for all audiences. The Handbook describes fraud as deceit, trickery, or a betrayal of confidence undertaken to obtain an unfair and/or dishonest advantage. The goal is often financial gain or the securing of a business advantage.
Each year, the OIG pursues a range of criminal and civil fraud cases. Given the lower burden of proof, civil cases are more often pursued than criminal matters. In just the first half of fiscal year 2010, the office helped recover nearly $14 million in settlements of contract fraud cases. Many of the cases the OIG pursues are whistleblower-initiated, stemming from qui tam complaints.
Forms of Procurement Fraud
Narrowing the focus to fraud in federal procurement contracts, the handbook examines specific forms of procurement fraud. Examples include:
• Relying on incomplete/inaccurate bids;
• Agreements between competitors as to who will win the contract;
• Agreements as to a minimum price competitors will propose; and
• Charging for improper/unallowable costs.
These frauds generally interrupt the bidding process, turning a process that should be open and competitive into something unfair and often with a pre-identified winner. Notably, many cases of fraud involve agreements between multiple bidders while others, such as the Boeing case discussed above, involve unfair agreements between a bidder and the company/individual taking the bids.
The Critical Role of Whistleblowers
By its nature, fraud is hard to identify. It often takes someone stepping forward and reporting their employer's unfair, illegal acts. The law protects these individuals from retaliation and, when they help the government recover fraudulently procured funds, offers them a monetary reward. If you are aware of fraud in government contracting, call our office. In a free consultation, our Northern California government fraud attorney can help you understand and protect your legal rights while working to bring the fraud to an end and helping the government recover improperly obtained monies.
See Related Blog Posts:
Whistleblowers Use False Claims Act to Pursue Allegations of Defense Contract Fraud
The Experience of Whistleblowers
(Photo by Nic McPhee)