Who are the victims of Medicare fraud?  As a law firm specializing in health care fraud matters, we understand that question requires a multi-part answer.  At the broadest level, Medicare fraud is theft and the target is a taxpayer-funded government program, meaning every U.S. taxpayer is a victim.  Narrowing the focus a bit, Medicare fraud depletes an already strained budget and thus it jeopardizes the health and well-being of all Medicare beneficiaries.  Medicare fraud also has more specific victims, individuals who are treated as mere pawns by the scammers.  A recent case involving mental health benefit fraud in Texas brings these individual victims to the forefront of our minds.
Medicare and Mental Health
Medicare recognizes that true health involves both physical and mental well-being.  In order to understand the Texas case, it is helpful to understand a bit about Medicare's mental health coverage.  Medicare Part B includes outpatient mental health services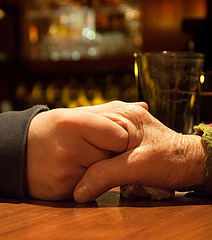 for all program beneficiaries.  This coverage includes an annual depression screening and necessary outpatient mental health treatment such psychotherapy and medication management.   If a beneficiary requires inpatient mental health treatment, coverage is provided via Medicare Part A, the hospital insurance arm of the program.
The Texas fraud case involves a type of treatment that falls between inpatient and outpatient services, the partial hospitalization program ("PHP").  Falling under Medicare Part B, PHP is a structured program that involves intense outpatient psychiatric care.  In order to be covered by Medicare, the services must be delivered via a community mental health center or the outpatient department of a hospital.  When appropriate, additional life-skills therapy and/or patient education may be covered.  PHP is an alternative to in-patient care and reserved for patients with serious mental health needs.
Sentencing in Houston Case Involving PHP Benefit Claims
Last week, an FBI press release announced the sentencing of three individuals for their roles in a scam that billed Medicare more than $158 million for PHP services that were never provided.  Evidence presented at trial showed that the defendants billed Medicare for patients who did not qualify for PHP treatment, who rarely saw a psychiatrist, and who did not receive the intense level of treatment associated with PHP care.  In some cases, the patients sat watching movies at the Houston-area facility rather than receiving care.  Some of these beneficiaries suffered from Alzheimer's and were not capable of participating in the treatments allegedly provided.  The scheme included kickbacks paid to recruiters and group home operators for bringing ineligible Medicare beneficiaries to the organization.
Discussing the case, one Assistant Attorney General stated: "[The defendants] saw mentally ill, elderly and disabled Medicare beneficiaries as commodities to be turned into profit centers—not as vulnerable individuals in need of health care."  He criticized the fraudulent scheme for taking advantage of "a historically underserved community."  After a five-week jury trial last fall, three key defendants were convicted on charges including conspiracy to commit health care fraud and charges relating to the paying/receiving of illegal kickbacks.  The sentences handed down include jail terms of 12, 20, and 45 years and the defendants were ordered to pay restitution totaling more than $100 million.  Six others have pled guilty of charges tied to the scheme.
Fighting Fraud, Fighting for Victims, Fighting for You
The term "fraud" can evoke an image of purely financial, supposedly "victimless" crimes.  In the case of health care, this is far from accurate.  Health care fraud takes advantage of individuals, typically the poor and the elderly, using them for their status as program beneficiaries rather than providing critically needed services.  The individual beneficiaries involved in the scheme discussed above were deprived of care and of the basic right to be treated as a person rather than a "profit center."  If that's not reason enough to make you want to fight back, Medicare fraud depletes limited resources depriving every program beneficiary of funds needed for care.  Even pulling back to a purely financial focus, health care fraud schemes effectively reach into the wallets of all Americans and steal from each and every one.
If you have information about a health care fraud scheme, you can fight back.  We can help.  Call to speak with a health care fraud lawyer and learn how we protect your individual interests, including fighting for your right to compensation for your time and effort, while also advocating on behalf of every victim of health care fraud (which, ultimately, is all of us).
See Related Blog Posts:
Mental Health Benefits Abused By Medicare Fraud Scammers
Hardly a Victim-less Crime: The Victims of Health Care Fraud
(Image by Shella Sund)