Who are the victims of Medicare fraud?  As a law firm specializing in health care fraud matters, we understand that question requires a multi-part answer.  At the broadest level, Medicare fraud is theft and the target is a taxpayer-funded government program, meaning every U.S. taxpayer is a victim.  Narrowing the focus a bit, Medicare fraud depletes an already strained budget and thus it jeopardizes the health and well-being of all Medicare beneficiaries.  Medicare fraud also has more specific victims, individuals who are treated as mere pawns by the scammers.  A recent case involving mental health benefit fraud in Texas brings these individual victims to the forefront of our minds.
Medicare and Mental Health
Medicare recognizes that true health involves both physical and mental well-being.  In order to understand the Texas case, it is helpful to understand a bit about Medicare's mental health coverage.  Medicare Part B includes outpatient mental health services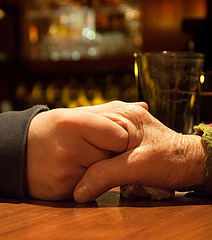 for all program beneficiaries.  This coverage includes an annual depression screening and necessary outpatient mental health treatment such psychotherapy and medication management.   If a beneficiary requires inpatient mental health treatment, coverage is provided via Medicare Part A, the hospital insurance arm of the program.