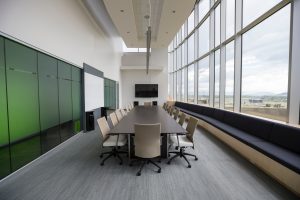 Vinod Khurana alleged he should receive part of a $500 million settlement agreement between Science Applications International Corp. (SAIC), New York City, and the Southern District U.S. Attorney's Office since he was a whistleblower who informed the government of SAIC's fraudulent billing and record-keeping system. However, the court denied this claim stating that Khurana was not a valid qui tam relator in relation to the settlement. Therefore, he had no right to a portion of the agreement as if it were the government's alternate remedy.
Khurana's History with SAIC
Khurana was a software engineer with Spherion, a quality assurance company that was hired to review SAIC's records and billing on the CityTime system, which was used to track municipal workers' hours. By working with CityTime, Khurana discovered that SAIC managers had a fraudulent billing and record-keeping system that made them money. He claims his bringing forward information about this fraud between 2004 and 2007 was what led to his dismissal in 2007.
Khurana sent information regarding the fraud to New York's Department of Investigation in 2009 and met with investigators in 2010. He brought a number of actions surrounding these issues in 2011, including a qui tam case on behalf of New York City and New York State and retaliatory charges for his dismissal under the False Claims Act. However, the city and state declined to intervene in his qui tam actions, which he later dismissed in 2016.
Khurana Seeks Part of SAIC Settlement
In separate actions by the city and state, a number of individuals were convicted of fraud and bribery charges. Ultimately, SAIC agreed to pay $500 million in a deferred prosecution agreement in 2012, to avoid criminal charges. Khurana claimed he should receive a percentage of this settlement because he was a relator in a qui tam action, was responsible for blowing the whistle on SAIC's fraud, and this was an alternate remedy to the qui tam claim for the government.
Judge Keenan for the Southern District disagreed. Since there was not a valid qui tam action for the government to take over, then the deferred prosecution agreement cannot be considered an alternate to not joining the qui tam action. It was a unique and separation action for the city and state. Since Khurana would not have the right to recover as a relator through an original qui tam action, then he cannot recover an alternate remedy.
Do You Have Information About Fraud?
If you have information that a business is committing fraud against the government, then you should speak with an experienced San Francisco qui tam lawyer from Brod Law Firm as soon as possible. In order to help the government and benefit from a False Claim's Act award or settlement, you must be a valid relator within a qui tam suit. You will need to bring a valid and effective case that truly helps the government obtain compensation for its losses. To learn more, call today at (800) 427-7020 to schedule a free consultation.
(image courtesy of Benjamin Child)