"Buy American."  For many of us, buying American is a preference, a way to use our purchasing power to support companies that bring money and jobs to our own communities.  For some, however, "Buy American" is a requirement, specifically in the case of companies providing goods and/or services to the federal government.  Sadly, some companies try to circumvent these requirements to save on costs and increase profits.  Violating "Buy American" clauses in government contracts can amount to government contract fraud.  Often, it takes an internal whistleblower to report these acts.  As a government contract fraud law firm, we help whistleblowers fight fraud, safeguard the government, guard strained federal budgets, and protect the American people.
Company to Pay $3M to Settle Allegations it Violated "Buy American" Clause in Government Contract
Earlier this month, Novum Structures agreed to pay $3 million to settle civil and criminal claims related to "Buy American" clauses in federal contracts.  Crain's Chicago Business reports that Novum, a Wisconsin-based company, contracted to provide parts for a range of government buildings and related projects.  The contracts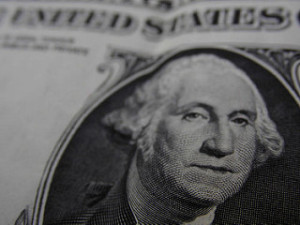 specifically called for American made materials.  It the settlement papers Novum admitted to taking parts made in China and elsewhere and labelling them "U.S. made" despite the foreign origin.  At no point did anyone allege the parts were faulty or otherwise defective.
Crain's reports that the suit against Novum began in August 2012 when a whistleblower filed a False Claims Act lawsuit.  Reportedly, the woman worked as an expediter between June 2004 and March 2012.  She noticed that the company was repackaging foreign materials and says Novum directed employees to cover up the contract violation.  In short, the company allegedly ordered steel from foreign nations and the labeled the parts American.  Although she tried to address the problem internally, the complaint fell on deaf ears.  When she was unable to resolve the problem internally she turned to the justice system.  In recognition of her efforts, she will receive around $400,000 out of the money Novum has agreed to pay to resolve this lawsuit.
The Importance of "Buy American" Provisions in Government Contracts
Why care about companies violating "Buy American" clauses if the materials are good and cost-efficient?  A press release from the Department of Justice provides several reasons, including the general principle that people/entities should fulfill the obligations they agree to under contract.  A few of the comments on the importance of these cases include:
A comment from an Acting U.S. Attorney Haanstad for the Eastern District of Wisconsin explaining that "Domestic preference statutes are designed to promote American businesses and to protect U.S. economic interests." He goes on to criticize companies that violated such provisions in an attempt to boost their own financial interests, vowing to go after these contract breakers.
Likewise, the U.S. Secretary of Transportation Anthony Fox states: "The U.S. Department of Transportation considers compliance with Buy America to be a fundamental requirement when a company is involved in federal projects." He adds that pursuing those who violate these clauses is part of the government's duty "to be good stewards of limited federal resources."
Additionally, a Department of Transportation official calls the Novuum settlement "a positive step following the company's disregard of its obligations to comply with the clear legal requirements of the Buy America Act designed to spur domestic economic investments and job opportunities in transportation infrastructure projects."
The Need for Whistleblowers and Whistleblowers' Law Firms
The government deals with countless contractors every year and detecting fraud can often be nearly impossible from the outside.  Whistleblowers, whether they are executives, employees, or even certain customers (e.g. a Medicare beneficiary who notices inaccurate entries on her Explanation of Benefits mailing), are essential.  There is nothing magical about the whistleblowers you read about on these pages, they are everyday people who decided to do the right thing, the brave thing, and speak up about a wrong.  Most whistleblowers have already tried to raise their concerns internally before turning to the legal system.
Our government fraud whistleblowers' firm exists to help these people.  Together we can make a real difference.
See Related Blog Posts:
As the Holidays Approach, Defense Contractor Settles Suit Alleging It Overcharged for Produce
Spotlight on Government Contracts Fraud: The Danger of Overcharging and Other Frauds Involving Military Contracts
(Image by Daniel Oines)