It is a simple concept — health care should be dictated by the patient's needs rather than the provider's fiscal interest.  While most providers adhere to this core principle, far too many do not, especially in the long-term and nursing home care arenas.  Nursing home billing fraud, including rehabilitative therapy fraud, is a violation of patient trust and medical ethics as well as a serious financial wrong that diverts money away from genuine medical needs.  As a Medicare billing fraud law firm, we monitor this area of law closely and we fight back by working with honest whistleblowers who come forward to report these wrongs.
DOJ Press Release Details Alleged Frauds in Recently Settled False Claims Act Case
A Department of Justice ("DOJ") press release issued on January 12 demonstrates the DOJ's continuing commitment to supporting whistleblower-led Medicare billing fraud claims in 2016.  Kindred Healthcare Inc. and its subsidiaries RehabCare Group Inc. and RehabCare Group East Inc. (collectively "RehabCare") have agreed to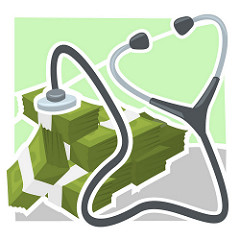 pay $125 million to resolve a False Claims Act ("FCA") lawsuit.  RehabCare is the nation's largest provider of rehabilitative therapy, contracting with over 1,000 nursing homes nationwide to provide patient care.  Four nursing homes will also pay a total of $8.225 million in connection with the settlement.   While the settlement resolves the claims, it is not an admission of wrongdoing and all claims detailed below remain allegations.
Originally filed by two private individuals, one a physical therapist and former rehabilitation manager and the other an occupational therapist, the suit alleged RehabCare caused facilities to submit false claims to Medicare including bills for services that were never rendered and/or services that were not necessary, reasonable, or skilled in nature.   In general terms, the defendants were accused of operating to recover the highest level of reimbursement regardless of patient needs.  Specific wrongs alleged in the complaint include:
Presuming patients should be in the highest therapy reimbursement category instead of using individual evaluations to determine appropriate care;
"Ramping" — Boosting the amount of therapy reported in "assessment reference periods," allowing facilities to bill at the highest reimbursement level despite providing materially less therapy after the assessment ended when fewer reporting requirements exist;
Scheduling and reporting therapy sessions after treating therapists recommended patients be discharged from therapy;
Arbitrarily moving minutes of planned therapy among different disciplines (speech, physical, occupational) to meet reimbursement targets regardless of patients' actual needs;
Increasing therapy times towards the end of a measurement period to reach the highest reimbursement levels regardless of medical necessity and despite providing notably less therapy in the immediately preceding days;
Reporting initial evaluations as therapy time to boost reimbursement;
Claiming to have provided therapy when patients were asleep, unable to participate in care, or not eligible for services (e.g., during end-stage hospice care); and
Estimating or rounding times instead of reporting precise minutes of therapy services.
U.S. Attorney Carmen M. Ortiz for the District of Massachusetts summarized these claims, and the essence of the FCA, noting: "This False Claim Act settlement addresses allegations that RehabCare and its nursing facility customers engaged in a systematic and broad-ranging scheme to increase profits by delivering, or purporting to deliver, therapy in a manner that was focused on increasing Medicare reimbursement rather than on the clinical needs of patients."
Whistleblower Law Firm: Partnering with Real Heroes Who Speak Out When They Witness Wrongs
Often, several people working within (or in association with) fraud-perpetrating organizations notice red flags that signal deeper wrongs.  Some will become actively complicit in the scheme, but more are left wondering what to do.  This is where the FCA's qui tam provision comes into play, empowering whistleblowers to come forward and fight fraud by bringing a claim on the government's behalf.  The DOJ reports that whistleblower-led claims resulted in over $2.8 billion in recoveries for the federal government in 2015 alone.  The FCA not only protects whistleblowers from retaliation, it also provides them with a substantial reward should their claim lead to the government recovering money.
Whistleblowers have the information.  Our firm has the knowledge and skill to empower whistleblowers and turn that information into action.  If you suspect a company is committing Medicare fraud, including a current or former employer, a company your employer does business with, or a company that provides you with care, call our health care fraud attorney at (800) 427-7020 to learn more.
See Related Blog Posts:
The False Claims Act and the Health Care Fraud Fight in 2016
Spotlight on Home Health Care Fraud: False Claims Threaten Those Needing Care, Medicare Fraud Attorney and Private Whistleblowers Take Action
(Image by Wellness Corporate Solutions)