As a leading purchaser of both goods and services, the United States government is a powerful commercial entity. The government has chosen to help minority- and women-owned businesses by giving them certain contracting preferences. Like the health care and defense contracting arenas, dishonest individuals and companies, including those in the transportation field, abuse these preference programs for their own profit. As with other forms of fraud on the government, fraud in disadvantaged business enterprise programs is often discovered by private individuals. Our whistleblowers' law firm in Northern California is proud to partner with and protect the interests of these private individuals as they pursue those who defraud the government and, ultimately, all of its citizens.
A Quick Look at DBE Preference Programs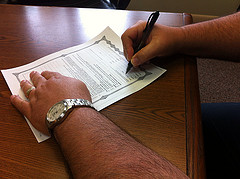 The government supports a number of programs designed to help what are collectively known as "disadvantaged business enterprises" ("DBE"s). By way of example, the Department of Transportation ("DOT") Fact Sheet explains that for 20-plus years the DOT has had "a policy of helping small businesses owned and controlled by socially and economically disadvantaged individuals, including minorities and women, in participating in contracting opportunities created by DOT financial assistance programs." All agencies that receive DOT funding, particularly state and local transportation agencies, must set goals for the percentage of DBEs that it will hire and certify that these companies comply with DBE eligibility rules. The DOT itself must, by statute, ensure a minimum of 10% of transit funds go to DBEs. Similar programs exist in other Departments.
Settlement of Qui Tam Case Involving Fraud on DBE Programs
Last month, a Federal Bureau of Investigations press release announced the settlement of civil claims against a Chicago-based construction company, including allegations of fraud on programs designed to help women- and minority-owned sub-contractors. According to the complaint, from 2004 to 2011, James McHugh Construction Co., Inc. made false assertions throughout the government contracting process that two companies certified as DBEs would act as sub-contractors on certain transportation projects. However, the companies were actually assigned little or no work and therefore did not qualify McHugh for participation in DBE programs. The complaint also included other forms of contracting fraud.
In the settlement agreement, which did not include an admission of liability, McHugh agreed to pay $12 million to the United States and the State of Illinois. In exchange for being permitted to pursue future contracts, McHugh agreed to appoint a compliance officer, implement a corporate compliance program, and be subject to independent monitoring for three years. United States Attorney Zachary Fardon noted, "It was more costly in the long run for McHugh to avoid its obligations to hire women- and minority-owned businesses than it would have been simply to comply with the requirements." He further noted that compliance with DBE program requirements is both the right thing to do and a smart business decision.
The Role of Whistleblowers
Notably, the McHugh settlement agreement followed a lawsuit brought by a former project manager for the DBE-qualified subcontractors. He filed the suit under the qui tam provisions in federal and state False Claims Acts. He will receive 17% of the settlement, $1,224,000 to $2,040,000 from the federal government's share and $816,000 from the state of Illinois' share.
If you know that a company is fraudulently claiming it meets rules intended to help historically disadvantaged businesses, speaking up is the right thing to do. You will be acting as a voice for honesty and preventing companies from taking advantage of DBE programs, a form of fraud that hurts the very businesses the government is looking to help. Our law firm can help you bring a successful claim and protect your own interests, ensuring you are not subjected to retaliation and that you receive any award you are due for your time, effort, and bravery in being a voice for truth.
We serve as a whistleblowers' law firm for government contract fraud in Oakland, San Francisco, and throughout the state of California. Call to arrange a free consultation.
See Related Blog Entries:
Fighting Fraud: Government Contract Fraud Attorney Examines Procurement Fraud
Whistleblowers Use False Claims Act to Pursue Allegations of Defense Contract Fraud
(Photo by Dan Moyle)