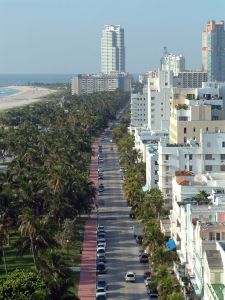 Over the last week, two major cases concerning Medicare fraud that resulted in a guilty plea for an office worker or a prison sentence and fines for a well-known physician made the news. The two decisions represent text-book cases of why San Francisco qui tam lawsuit lawyer Gregory J. Brod would point out that the South Florida area has become a hotbed for healthcare fraud schemes in the United States.
The sentencing and fines handed down on Friday, June 13, probably gained more attention of the two cases, because the target was Christopher Gregory Wayne, a Miami Beach, Fla., osteopathic physician popularly known as the "Rock Doc," so named by his patients because he favored wearing his blond hair in distinctive spikes. According to the Miami Herald, Wayne's hair was not the only thing he was spiking, as he was convicted of running up millions in fraudulent charges against Medicare.
Wayne, who pleaded guilty in February to the charges leveled against him, admitted to a brazen scheme to billing Medicare for physical therapy services that he knew were never provided to patients at his Miami medical office. But in admitting to the violations, Wayne excused his behavior by claiming that he was unaware of a 2008 policy change that required his employees to be licensed physical therapists in order to conduct such services. Wayne's plea agreement detailed fraudulent billing against Medicare that amounted to more than $5 million for thousands of ultrasounds, massages and other forms of physical therapy that were not provided or needed between December 2007 and August 2009.
Among the blatant schemes detailed in the plea deal was one where Wayne billed Medicare for services that were purportedly provided to a patient while she was out of the country; in many other examples of fraud, Wayne's unlicensed employees provided services instead of him. As a result of all of Wayne's schemes, Medicare paid his clinic, Miami Urgent Care and Rehab Center, about $1.9 million.
But Wayne did not stop at schemes emanating from his clinic, as prosecutors said that he was caught selling significant amounts of the painkillers Oxycodone and Endocet to a confidential law enforcement source and an undercover police officer on three occasions in 2011. According to the prosecutors, Wayne pocketed $428,000 from the sale of "drug cocktails" to patients regardless of medical necessity.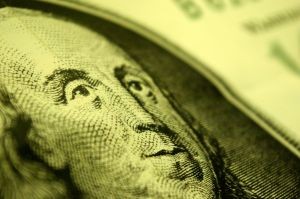 A federal judge sentenced Wayne to nearly six years in prison and ordered him to return $1.65 million for his theft of millions from Medicare.
On Thursday, a Miami office worker pleaded guilty to a scheme that involved a defunct home healthcare company, according to the Federal Bureau of Investigation's Miami Division. Lizette Garcia will be sentenced in August after admitting to a district judge in the Southern District of Florida to one count of payment of healthcare kickbacks.
Court documents revealed that Anna Nursing, the home healthcare agency, billed Medicare for, among other things, expensive physical therapy and home healthcare services that were medically unnecessary and/or were never provided. Garcia was charged with paying kickbacks and bribes to patient recruiters in return for the recruiters providing patients to Anna Nursing so that Medicare could be billed for the fraudulent services. From October 2010 through approximately April 2013, Medicare shelled out nearly $7 million to Anna Nursing for medically unnecessary or not-provided home healthcare services.

The schemes for which Wayne was convicted were classic cases of blatant phantom billing fraud, while the Garcia case exemplifies a spectacularly brazen violation of the federal Anti-Kickback Statute, which was brought to light by the government's Medicare Fraud Strike Force. However, it is often the information that a brave whistleblower provides that sets in motion many healthcare fraud cases that are litigated. If you have knowledge of a fraudulent scheme against Medicare, we urge you to contact the experienced attorneys at the Brod Law Firm for a free consultation.
-James Ambroff-Tahan contributed to this article.
See Related Blog Posts:
Feds Announce Sweeping Arrests of Those Accused of Committing Medicare Fraud
S.F. Qui Tam Lawyer Revisits Key Laws Supporting Battle Against Medicare Fraud
Putting Money Over Medicine: Health Care Fraud, Kickbacks and Patient Recruiters