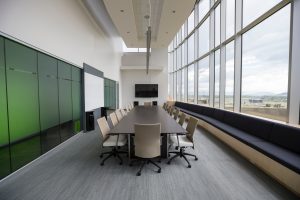 If you believe you have witnessed someone defrauding the government, there is a chance you have a valid whistleblower claim. Coming forward about the wrongdoing is important. Not only will you serve the country by making things right, but you could also receive compensation if your claim is successful. However, these claims are some of the most challenging lawsuits to pursue. To give your claim the best chance of a positive outcome, it is important to speak to a San Francisco whistleblower lawyer. Choosing that lawyer is also essential, as you want to ensure that you work with someone who has the necessary experience and skills. Below are a few ways you can ensure you are working with the right attorney for your claim. 
The Lawyer's Area of Expertise
Sometimes attorneys will post one page on their website stating that they have expertise with whistleblower claims. However, the rest of their site may be dedicated to other areas of law. When this is the case, there is a good chance the attorney does not have the necessary expertise with whistleblower lawsuits. Look for attorney websites that do not just have a whistleblower practice page, but also plenty of blog posts and other information related to whistleblower claims. This will ensure you are working with a whistleblower attorney in San Francisco who has the necessary experience with the False Claims Act, the Whistleblower Protection Act, and other important pieces of legislation.
Success in the Past
You do not only want to make sure that the attorney you choose has experience with whistleblower cases, but they have been successful in the past with these types of cases. These are challenging cases and sometimes, very difficult to win. An experienced attorney will understand the strategies necessary to be successful with these claims. 
Law Firm, Not a Referral Service
There are many referral services that collect cases and then sell them to attorneys with whistleblower experience. You should stay away from these companies. You want to ensure you only speak with the person who will work on your case, and make sure that person is an attorney. If you are looking on a website and cannot find the name of a law firm or the name of the attorneys, it is likely that it is a referral service. You should continue looking until you find a law firm that has the necessary experience and successful track record. 
The Firm's Resources
Whistleblower cases take an enormous amount of resources. Consultants must often be hired to perform analyses that support the whistleblower's allegations, litigation can become very expensive, and collecting other evidence is costly. Whistleblowers cannot typically afford to take on these costs alone. For this reason, it is important that whistleblowers choose a firm that has the necessary resources to pay for these out-of-pocket expenses so the case can proceed as necessary. 
We are the Right San Francisco Whistleblower Lawyers for Your Case
If you have noticed wrongdoing against the United States government, you need the right San Francisco qui tam lawyer for your case. At Willoughby Brod, LLP, we have the necessary experience and a proven track record to give your case the best chance of success. We also have the necessary resources to pursue your case and collect evidence that will help substantiate your claim. When you need to make it right, you need to call us at (800) 427-7020. We offer free consultations, so call us today to learn more about how we can help.
Related Posts:
What do You have to Prove in a Qui Tam Lawsuit?
What is the Intelligence Community Whistleblower Protection Act?