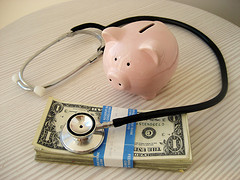 As concerned citizens and as a health care fraud law firm, our team continues to be pleased with the terrific successes whistleblowers are having using the False Claims Act, Anti-Kickback Statute and related federal and state statutes to fight fraud in the medical field.   A major settlement announced this month involving improper health care kickbacks shows just how successful these cases can be and how several different laws can work in concert to provide justice.  Yet, we know that for every victory, there are countless other companies and individuals committing health care fraud and stealing from the American people.  We cover these issues extensively to let those who witness these crimes know they are not alone.  We are here to help them follow the right path and truly do a service to their country.
DOJ Announces Largest Total Settlement Involving Illegal Kickbacks in Medical Device Field
The Department of Justice ("DOJ") announced this month that the largest distributor of endoscopes and related equipment has agreed to pay $623.2 million to settle several lawsuits involving allegations it paid inappropriate kickbacks to doctors and hospitals.  Defendant Olympus Corporation of the Americas ("Olympus") has admitted to the allegations in a criminal complaint filed in a New Jersey federal court based on the Anti-Kickback Statute ("AKS") and the related suits rest on similar allegations.  This settlement involves the largest total amount paid to date by a medical device company for violations involving the AKS.  Olympus has entered into a deferred prosecution agreement that allows it to avoid criminal conviction if it complies with the reforms contained in the agreement.
Improper Acts and the Anti-Kickback Statute Claims
Olympus has admitted that it paid kickbacks to doctors and hospitals in order to secure business and reward sales in violation of the AKS.  These kickbacks took many forms including grants, foreign travel, free services, and elaborate meals.  A few examples: 1) In exchange for influencing their hospital to switch to Olympus, the company paid for three doctors to take a trip to Japan; 2) Olympus delayed a $50,000 research grant until a hospital agreed to purchase equipment from Olympus; 3) A doctor who influenced a major medical center to buy Olympus equipment received free use of equipment worth $400,000 for his private medical practice.
According to the Complaint, Olympus did not have training and compliance programs in place when these acts occurred.  Unlike most other medical products companies, Olympus didn't create a compliance officer position until 2009 and only hired an experienced compliance professional in mid-2010.
The False Claims Act Case
The same general conduct alleged in the criminal complaint was also the basis for a civil claim under the False Claims Act ("FCA") and similar state statutes.  The civil claims were brought by Olympus's former chief compliance officer via the acts' whistleblower provisions.  Of the total settlement amount paid by Olympus in conjunction with these suits, $310.8 million will be paid to the federal government and state governments to settle claims the kickbacks led to the submission of false claims to Medicare, Medicaid, and Tricare in violation of the FCA and its state equivalents.  Under these laws, the whistleblower will receive more than $50 million as a reward.
Company Required to Improve Compliance to Avoid Criminal Convictions
In addition to the payments, the deferred prosecution agreement requires Olympus to substantially improve its compliance program.  Changes include: Enhancing compliance training; Maintaining an effective compliance program; Maintaining a confidential website and hotline through which employees and customers can report wrongdoing; Requiring the CEO and board of directors to certify that the compliance program is effective each year; and Adopting a program under which executives who engage in wrongdoing or fail to promote compliance policies may forfeit up to three years of their performance pay.  Olympus also entered into a Corporate Integrity Agreement with the Department of Health and Human Services detailing the compliance program.
The press release also announces a related settlement under which an Olympus subsidiary will pay $22.8 million to settle criminal Foreign Corrupt Policies Act charges.  These charges involved improper payments to medical practitioners and health officials in Latin America.  According to the DOJ, the subsidiary and co-conspirators paid almost $3 million to induce practitioners to use Olympus products and received over $7.5 million in profits due to the improper payments.
A Closer Look at the Role of Whistleblowers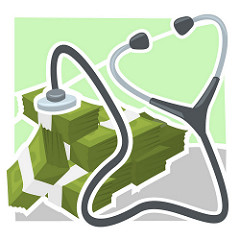 Whistleblowers are essential to the success of False Claims Act cases and play a critical role in bringing those who
commit health care fraud to justice, helping return much-needed money to government health care programs.  In Fiscal Year 2015, according to a DOJ press release, $2.8 billion of the $3.5 billion recovered under the FCA came from whistleblower-filed actions.  Per the DOJ, "During the same period, the government paid out $597 million to the individuals who exposed fraud and false claims by filing a qui tam complaint, often at great risk to their careers."
We are a law firm for whistleblowers reporting health care fraud and other forms of fraud on federal and state governments.  We serve as a legal guide to these individuals who recognize a wrong and speak up about it.  Call if we can help you do what you already know is right.
See Related Blog Posts:
Protecting Whistleblowers Who Join the Fight Against Health Care Fraud
Health Care Fraud Spotlight: Kickbacks and Other Fraud in Nursing Home Pharmacy Services
Tainted Decisions: Kickbacks Leave Providers Focused on Money, Not Patient Care
(Piggy Bank image by Flicker user 401(K) 2013; Stethoscope image by Wellness Corporate Solutions)