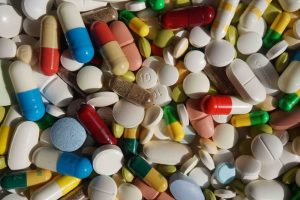 In early September, the U.S. Department of Justice (DOJ) announced pharmaceutical manufacturer Novo Nordisk Inc. has agreed to pay $58.65 million for failing to comply with a Food and Drug Administration (FDA) mandated Risk Evaluation and Mitigation Strategy (REMS) program. The REMS was for Novo Nordisk's Type II diabetes medication Victoza, which created a risk of a rare form of cancer in humans known as Medullary Thyroid Carcinoma. Novo Nordisk was required to take steps to mitigate this potential risk, including providing information about MTC to physicians. By failing to mitigate the risk as prescribed in the REMS, the FDA determines the drug is misbranded under the law.
Novo Nordisk's Alleged Misconduct
The DOJ claimed in a complaint that Novo Nordisk violated the Federal Food, Drug, and Cosmetic Act (FDCA) between 2010 and 2014 and violated the False Claims Act (FCA) between 2010 and 2014. According to the complaint, Novo Nordisk sales representatives gave physicians the false or misleading impressions regarding the Victoza REMS was not important. The representatives framed the information in such a way as to make the warning appear irrelevant.
The complaint also stated that these false or misleading impressions violated the FDCA and rose to the point of making physicians unaware of potential risks associated with Victoza. In a 2011 survey, half of the primary care doctors polled responded that they were not aware of the potential cancer risk Victoza posed. This led the FDA to require an increase in the steps taken to bring awareness to the risk. However, Novo Nordisk allegedly instructed their sales team to make statements to physicians that obscured the information and did not comply with the modified REMS.
As a result of the complaint, Novo Nordisk has agreed to pay $12.14 million for alleged violations of the FDCA.
The FCA Violations
The government is also settling with Novo Nordisk regarding allegations of violating the FCA. Allegedly, Novo Nordisk submitted false claims to federal health care programs for Victoza between 2010 and 2014. These false claims were connected to the sales team's false and misleading impressions. They were also connected to the sale representatives encouraging physicians to prescribe the drug to patients who did not have Type II diabetes. The FDA did not approve Victoza as safe and effective for other types of patients who did not have Type II diabetes.
As a result of the alleged FCA violations, Novo Nordisk will pay $46.5 million. The federal government is set to receive more than $43 million while state Medicaid programs will receive more than $3.3 million.
Do You Have Information About Health Care Fraud?
If you have any information about health care fraud by a pharmaceutical company, physician, or other health care business, contact an experienced California qui tam attorney from Brod Law Firm today. If you have information about potential false claims against federal or state medical programs, you may be able to move forward with a qui tam suit on behalf of the government. If the government were to reach a financial settlement or receive an award based on your information, you would receive a portion of the monetary recovery.
To learn more, call us today at (800) 427-7020 to schedule a free consultation.
(image courtesy of Andres de Armas)