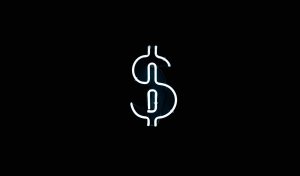 The U.S. Department of Justice and CVS Health Corp.'s Omnicare Inc. have settled a suit based on the federal False Claims Act for $8 million. Omnicare is the country's largest nursing home pharmacy. It was formed in 1981 and acquired by CVS Health in 2015. Prior to this takeover, the U.S. Federal Trade Commission blocked Omnicare's hostile takeover of competitor PharMerica. Had Omnicare purchased the business, it would have had 57% of the market share for long-term-care pharmacies. The most recent FCA settlement with the federal government is one in a long line of settlements based on fraudulent and unlawful claims to federal programs.
Omnicare's Most Recent FCA Settlement
In a qui tam brought by Elizabeth Corsi and Christopher Ezzie in February 2014, it was alleged that Omnicare created and implemented an automated label verification system, which utilized a less specific drug code, "MEDID," during the automated Stage II pharmacist verification process instead of a more specific National Drug Code (NDC). The result of this system was that the company submitted claims to Medicare and Medicaid for generic drugs different than those actually dispensed to patients. This created false claims to the federal government. The patient's medication labels also had incorrect manufacturer or NDC information. Because of these issues, Omnicare could not properly track medication information or, if necessary, conduct a patient-level recall on drugs, putting patient safety at risk.
This qui tam suit led to an $8 million settlement between the DOJ and 28 states. Of this settlement, $2 million will go to the whistleblowers who brought the case to the federal government's attention.
Omnicare's FCA Past
This is not the first time Omnicare, Inc. has had to pay a significant settlement to the federal government. In 2016, agreed to pay $28.125 million in regard to alleged kickbacks it solicited and received from Abbott Laboratories. It was alleged that Omnicare received kickbacks from Abbott in exchange for recommending physicians in their nursing homes prescribe Depakote, an anti-epileptic medication created by Abbott, to elderly nursing home residents. These kickbacks were often labeled as grants and educational funding. Other kickbacks were in the form of contributions to Omnicare's Re*View program, a supposed health management and educational program, as well as management meetings and sporting events for Omnicare employees.
In 2014, Omnicare agreed to pay $124 million to the federal government for falsely billing Medicare and Medicaid. In 2012, it settled a whistleblower suit for $25 million in regard to a kickback scheme with Total Pharmacy Services LLC. In 2010, it settled a qui tam suit for $19.8 million in relation to kickbacks from Mariner Health Care Inc. and SavaSeniorCare Administrative Services LLC. In 2009, it paid $98 million to the federal government for kickbacks solicited and received from Johnson & Johnson in return for recommending its physicians prescribe Risperdal, an antipsychotic drug.
Do You Have Information About Healthcare Fraud?
The federal and state governments rely on private citizens willing to come forward about fraud to recover unlawfully obtained or retrained funds. If you have knowledge or hard evidence that your employer is not properly billing Medicare, Medicaid, or a state healthcare program, then you should speak with an experienced San Francisco qui tam attorney from Brod Law Firm right away.
(image courtesy of Jimi Filipovski)