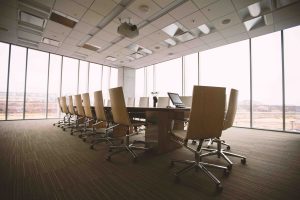 A radiation therapy center based in Lancaster agreed to pay $3 million to the federal government to resolve a claim that it committed healthcare fraud for close to 10 years. A qui tam suit based on the federal False Claims Act, filed by former employee Jared Shindler, alleged that Valley Tumor Medical Group submitted fraudulent bills to the federal Medicare, Medi-Cal, and TRICARE programs between Jan. 3, 2006 through Nov. 13, 2015. According to the whistleblower suit, radiation oncology treatments were provided to patients at Valley Tumor's Ridgecrest location when no physicians were on site, which is required by federal law.
The Case Was Made Public April 20
While the lawsuit was filed in 2015, it was only recently unsealed. That is because qui tam cases are filed under seal so that the government has time to investigate the claim and determine whether to join the suit as a party or decline to join. During this time, the lawsuit must remain a secret from the public, including the defendant. If the relator or government leaks information about the existence of the suit, there can repercussions such as fines or the dismissal of the suit.
In this case, the allegations were investigated by the U.S. Department of Health and Human Services, Office of Inspector General. Once the medical group came to a settlement agreement with the Assistant U.S. Attorney Linda A. Kontos of the Civil Fraud Division, it was approved by the court and the civil case dismissed and unsealed.
The Whistleblower Received a Portion of the Settlement
Part of the motivation for a private citizen to come forward with information regarding fraud and to file a qui tam action on behalf of the government is that he or she may be able to partake in a portion of the settlement or jury award. In cases that lead to the government recovering money, whistleblowers may be entitled to 15 to 25% of the amount. In this case, the medical group settled for $2,865,693 to the federal government and $134,307 to the California government. Shindler is set to receive $555,000 from the settlement.
Do You Have Information About Fraud?
If you work for a healthcare facility that you believe is fraudulently billing a state or federal medical program like Medi-Cal, Medicare, or Medicaid, then contact a skilled San Francisco qui tam attorney from Brod Law Firm right away to learn more about your rights and legal options. Filing a qui tam case requires working with an experienced attorney who understands the procedural nuances of a FCA claim. At Brod Law Firm, we have years of experience handling California and federal FCA suits.
If you choose to blow the whistle to regulators or file a qui tam suit, you are entitled to whistleblower protections under the law. If your employer retaliates against you, such as by firing, demoting, or harassing you, then you may have a cause of action against it through which you could receive compensation.
For more information, contact us today by calling (800) 427-7020.
(image courtesy of Benjamin Child)