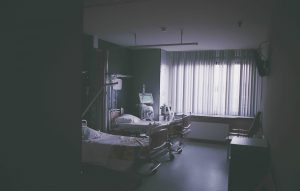 The U.S. Department of Justice (DOJ) announced August 18 that the owner and operator of five home health agencies located in the Houston area, Godwin Oriakhi, 61, was sentenced to 480 months in prison for conspiring to defraud Medicare and the Texas' Medicaid programs: Home and Community-Based Service (HCBS) and Primary Home Care (PHC), which are known as provider attendant services (PAS). The authorities found Oriakhi defrauded Medicare and the Medicaid programs for more than $17 million, making this the largest PAS fraud case in all of Texas' history.
More on Oriakhi's Fraud
Oriakhi pleaded guilty to two counts of conspiracy to commit health fraud and one count of conspiracy to launder monetary instruments in March 2017. This came after Oriakhi admitted that he and his daughter, a co-defendant in the case, and other members of his family obtained patients for his home health agencies through illegal kickbacks to patient recruiters, his office employees, and physicians. His five facilities receive hundreds of patient referrals this way.
He admitted that he and his family members paid Medicare and Medicaid patients by cash, check, Moneygram, and Western Union for receiving services at his facilities in exchange for using those patients' Medicare and Medicaid numbers to bill the programs for home healthcare and PAS services. They also paid some patients for recruiting and referring other Medicare and Medicaid patients.
Additionally, he admitted that he knowingly and intentionally submitted fraudulent claims to Medicare and Medicaid. He knew the claims did not comply with federal anti-kickback laws.
Ultimately, the DOJ found Oriakhi and his co-conspirators submitted about $17,819,456 in fraudulent claims to Medicare and Medicaid and received about $16,198,600.
Others Pleaded Guilty in Connection with Conspiracy
Oriakhi is not the only person to have pleaded guilty in regard to the complex health care fraud scheme:
His daughter, Idia Oriakhi pleaded guilty to conspiracy to commit health care fraud. She is awaiting sentencing.

Registered nurse, Charles Esechi pleaded guilty to conspiracy to commit health care fraud. He was sentenced to 60 months in prison.

Patient recruiter Jermaine Doleman pleaded guilty to conspiracy to commit health care fraud and money laundering. Doleman was also charged with crimes in two other health care fraud cases. He is awaiting sentencing for this matter.
Contact a San Francisco Healthcare Fraud Lawyer Today
If you believe you have evidence of healthcare fraud that is not publicly available information, contact the experienced healthcare fraud lawyers at Brod Law Firm today. If you have information regarding fraud against Medicare or a state's Medicaid program, you may have the right to bring a qui tam action. This is a private suit you would file on behalf of the government. While qui tam cases can be complex and time consuming, they are often well-rewarded. If the government recovers compensation based on your information, you will receive a percentage of the settlement or award.
To learn more about your options and whistleblower rights, call us today at (800) 427-7020 and schedule a free consultation.
(image courtesy of Daan Stevens)