Regular visitors to this blog are familiar with the False Claims Act ("FCA" or "the Act"), a piece of federal law aimed at recovering money wrongfully taken from government coffers. The Act contains detailed provisions that allow ordinary private citizens to bring suit on the government's behalf through a process known as a qui tam suit. These suits are essential to the FCA's efficacy, permitting individuals with knowledge about fraud to help ensure wrongfully diverted money is returned to the already strained budgets of programs like Medicare and agencies like the Department of Defense. In this post, our California-based government fraud whistleblowers' law firm takes a look back at recoveries made via the FCA in 2014 and examines the importance of whistleblowers in False Claims Act litigation at both the federal and state level.
Justice Department Announces $5.69 Billion in FCA Recoveries in 2014, Recognizes Role of Whistleblowers
In late 2014, the U.S. Department of Justice announced that recoveries (settlements and judgments) as a result of civil claims against entities and individuals that allegedly filed false claims and engaged in related fraud on the government hit a record-breaking $5.69 billion in the fiscal year ending September 30. This brings the total amount recovered since January 2009 to $22.75 billion. The recoveries for fiscal year 2014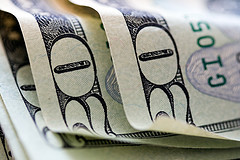 included $3.1 billion obtained from banks and financial institutions accused of making false statements in the process of filing federally insured mortgages and loans. Additionally, the federal government recovered $2.3 billion in health care fraud recoveries, making 2014 the fifth straight year that FCA claims involving Medicare, Medicaid, Tricare, and other federal health care programs exceeded $2 billion. These payments came from hospitals, pharmaceutical companies, managed care entities, and other major players in the health care market. Another significant portion of the total recoveries came from cases against federal contractors including IT service providers and companies that supplied products to the military.
Whistleblowers were essential to the record-breaking FCA recoveries. As the DOJ states, "With more whistleblowers coming forward since the act was strengthened in 1986, the government opened more investigations, which led to the surge in recoveries we see today." For the second year in a row, these were more than 700 qui tam cases filed during fiscal year 2014. Suits filed under the whistleblower provisions accounted for nearly $3 billion of the $5.69 billion in false claim act recoveries. Realtors, the individuals responsible for filing these cases, received $435 million for their efforts.
The Growing Role of the California False Claims Act
The state of California also has its own version of the False Claims Act. The California Act was amended effective January 1, 2013 to increase the protections provided to those who blow the whistle on misconduct. Since then the number of cases filed under the state FCA have also exploded, including a case that recently ended in a settlement agreement pursuant to which Office Depot will pay $68.5 million. That case, detailed in the journal Corporate Crime Reporter, was initiated by a former company employee who alerted the state to a range of pricing misconduct.
A Whistleblower's Law Firm, A Partner in Fighting Fraud
Our firm works with brave, honest men and women from across the country to force wrongdoers to repay money taken from government coffers, money they obtained by lying to the federal government. We also serve as a California whistleblower's law firm, prosecuting similar cases on the state level. If you are aware of a fraud being committed that has led to money being wrongfully taken from the federal or state governments or their agencies/programs, we can help you pursue justice while also protecting you and your family. Call for a no-cost, no-obligation consultation.
See Related Blog Posts:
How the Federal Government Fights Health Care Fraud
Giving Thanks to Those Who Didn't Stay Silent
(Image by Nic McPhee)