Suppose you were reviewing your credit card bill and noticed that a company had billed you twice for the same product or service. Most of us would respond with an angry call to the company and would be unlikely to accept the company's attempt to justify the double-billing. At the very least, most consumers would refuse to give the company business in the future. Recently, the state settled a lawsuit involving allegations that one of California's largest hospital chains engaged in double-billing. A problem in both private and public health arenas, double-billing is one of many forms of financial misdeeds that costs our health care system millions each year and it is one of the reasons our Northern California health care fraud attorney is focused on going after companies that use technical jargon to justify fraudulent billing practices.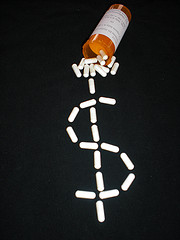 Health Care Fraud Case Leads to Record Settlement
Earlier this month, as reported in The Sacramento Bee, Sutter Health announced that it agreed to pay $46 million to settle a lawsuit that started with a whistleblower and, according to Insurance Commissioner Dave Jones, exposed double-billing for anesthesia services. The settlement is a record-high for the Department of Insurance which joined the suit in 2011, two years after it was filed by billing auditor Rockville Recovery Associates. Despite the settlement, the health company, through spokesman Bill Gleason, continues to deny wrongdoing. Gleeson defends the company's billing practices saying they are within industry standards, in accordance with 90% of hospitals in California, and in keeping with state and federal rules. Still, he notes that Sutter Health agrees with the commissioner's position that the newly agreed to method will provide clarity and predictability to payers and consumers.
Whistleblower and State Allege Time-Based Charges Lead to Double-Billing
The lawsuit focused on what is known as chronometric billing, a term that refers to the amount of time it takes to perform a procedure. The claims alleged that Sutter included both the chronometric charge as well as charges for the operating room, a separate anesthesiologist bill, and, in some cases, a fourth charge for medication. Jones said the time-based pricing often added thousands of dollars to the bill for operations, even though the charge for the services was purportedly captured in the separate operating room fee. In the view of the whistleblowers, the layered charges amounted to double-billing and Sutter's chronometric charges were false and misleading.
Company Agrees to New Billing Practices, Pays Whistleblower and State
As early as the start of 2014, Sutter will stop using the time-based billing and charge flat fees. Company leaders have also agreed to post explanations of charges online so that patients will be better informed about what is covered by a given fee. Jones believes this will result in more transparency and better equip consumers looking to compare prices, markups, and profit margins at different hospitals. Additionally, Sutter agreed to eliminate certain language that placed limits on the ability of consumers' and/or insurance companies' ability to challenge bills they believe to be false or simply erroneous.
Sutter Health operates about 20 hospitals in Northern California that will be covered by the agreement. Marin General Hospital, formerly part of the group but now an independent entity, will also be subject to the settlement. Rockville Recovery Associates, the entity that blew the whistle on the billing practices, will receive a portion of the settlement payments. The remaining payment will go to the state, including $20 million marked for preventing and investigating insurance fraud. Multiplan Inc. and Private Healthcare Systems Inc. also agreed to pay a total of $925,000 for allegedly limiting the ability of payers' to challenge Sutter's bills.
The Hope for Industrywide Change
While the settlement only addresses Sutter and the two other defendant companies, the hope is that other companies will follow suit and change their billing practices. This is a key point – health care fraud cases may focus on named defendants but can usher in industry-wide changes. Whistleblowers can and do help create true change. This is one reason why the law provides protections for whistleblowers and often gives substantial monetary rewards when claims are successful, rewards that are typically incorporated into settlement agreements.
We are proud to work with the brave individuals who report health care fraud. If you have witnessed misdeeds in the health care industry, call our office and speak to our skilled California whistleblowers' attorney. Together, we can fight health care fraud.
See Related Blog Posts:
The Many Guises of Medicare Fraud: Part II
The False Claims Act and the Role of Whistleblowers in Stopping Health Care Fraud
(Photo by Ano lobb)