As a California health care fraud law firm, we work with the brave men and women who help bring fraud to light. We are committed to the success of these cases, actions that protect the health care system and all who come into contact with it. We are also committed to protecting health care fraud whistleblowers. This includes ensuring that no adverse actions are taken against them, helping them collect rewards where appropriate, and simply helping them get through what can be a long, arduous process.
Who Initiates Whistleblower Claims and Why
A fascinating (at least to us!) study from the New England Journal of Medicine ("NEJM"), published in 2010, titled "Whistle-Blowers' Experiences in Fraud Litigation against Pharmaceutical Companies." The study notes 90% of health care fraud cases are initiated by whistleblowers rather than the government itself, cases known as qui tam actions. Authors spoke to 26 whistleblowers, also known as realtors, most of whom worked in the industry and learned of the fraud during some form of career change. Nearly all had attempted to deal with their concerns internally before going outside the company to a lawyer or government official.
We are aware that many think whistleblowers are motivated by the potential of a reward (specifically via Federal Claims Act 31 USC 1370, but the study found none of the realtors were motivated by the reward provisions. Instead, the realtors cited personal ethics/integrity, concern for public health consequences, a desire to bring wrongdoers to justice, and wanting to avoid possible legal consequences of silence.
Whistleblowers' Experiences in Health Care Fraud Cases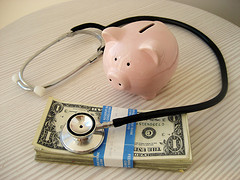 The majority of realtors were very involved in the investigation phase of the pharmaceutical fraud litigation. Many cited intense pressures and a heavy workload. This did cause a personal toll for a number of the whistleblowers, although this issue appeared confined to the company insiders and the outsiders did not cite such problems (it should be noted that only 4 outside reporters were interviewed). Half of the realtors reported stress-related health problems.
The interviewed realtors received rewards ranging from $100,000 to $42 million, with a median average reward of $3 million (in 2009 dollars). While some of the whistleblowers felt the recovery was small given their efforts, 22 of the 26 reported that their involvement was important for ethical, psychological, and spiritual reasons. They recommended that those considering involvement in health care fraud litigation mentally prepare for the process.
Our Dedication to Helping Whistleblowers throughout the Litigation Process
Another key recommendation that came from the realtors was that potential whistleblowers hire an experienced attorney. We agree. We are dedicated to helping our whistleblower clients navigate the process. We work closely with the individuals to prepare them for the process and to alleviate as much stress as possible. We talk to the whistleblowers about their preferred level of involvement and do our best to help them maintain an involvement that fits their individual needs. In addition to the underlying legal claims, we also protect inside reporters from retaliation through aggressive representation.
The NEJM study suggests that the role of the fraud whistleblower can be difficult but is also rewarding. It is a role chosen by ethical individuals who believe in righting wrongs, people driven by moral concerns and not financial motivations. We can help achieve these goals while also ensuring the whistleblowers are compensated for their time and effort. With offices in San Francisco and Oakland, plus our two newest locations in San Jose and Santa Rosa, our California whistleblowers' attorney works on health care fraud matters statewide, including both federal and state claims involving pharmaceutical fraud, Medicare fraud, Medi-Cal fraud, and other health care schemes. Call to arrange a free consultation.
See Related Blog Posts:
The Many Guises of Medicare Fraud: Part I
The False Claims Act and the Role of Whistleblowers in Stopping Health Care Fraud