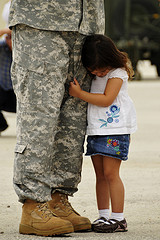 We are lucky to live in a nation where men and women are willing to put their lives on the line, forming a volunteer military that protects our country and its people.  In turn, we all must help support this military and help keep them safe.  This is why our firm is taking part in the fight against defense contractor fraud.  A number of well-publicized aviation tragedies makes a case involving a major aircraft manufacturer particularly concerning, even if the allegations are focused on military planes and allege overbilling rather than underperforming.  Tolerating one form of fraud almost ensures other cases will follow, possibly including companies taking dangerous shortcuts.  It is more important than ever for private citizens come forward and partner with experts like our defense contracts fraud lawyer to fight government fraud in all forms — there is often far more than just money at stake.
Aircraft Manufacturer Pays $18 Million to Settle Claims of Overcharging on Defense Contracts
Last Wednesday, the U.S. Department of Justice ("DOJ") issued a press release announcing that The Boeing
Company had agreed to pay $18 million to settle a False Claims Act ("FCA") case.  In the lawsuit, the government
alleged that Boeing submitted improper claims for payment of labor costs pursuant to contracts with the U.S. Air Force under which the company helped maintain and repair C-17 Globemater aircrafts.  Per the press release, the government claimed that Boeing knowingly billed for time periods when mechanics were at lunch or taking other extended breaks rather than working on properly chargeable tasks.  Boeing's settlement resolves the case but it is not an admission of guilty or liability.
The DOJ notes that the underlying case was brought pursuant to the qui tam provisions of the FCA which allow private citizens to act as whistleblowers and sue entities that falsely bill for and receive federal funds.  In this case, the whistleblower was a former Boeing employee.  Per the FCA's whistleblower provisions (31 U.S.C. 3730(d)), a qui tam plaintiff is entitled to a share of any recovery whether via settlement or verdict amounting to between 15 and 30 percent of the proceeds.
Additional Examples of Military Contract Fraud
Sadly, there have been numerous cases of defense contractors knowingly overcharging for their goods/services.  In our opinion, overcharging endangers our troops (and, in return, our nation) by diverting part of an already-strained budget away from other important needs.  There have been other cases in which dangers posed by fraud are even more obvious.  A few notable examples (each according to linked DOJ press releases):
In late 2014, a man was sentenced to prison pursuant to a guilty plea in a military contracting fraud case alleging he supplied wing pins made with a type of steel that differed from that promised in the contract and certification on design specifications. The steel had not been subjected to the required testing, despite an allegedly forged document stating the contrary.
In 2012, a company paid $36 million to settle claims it sold dangerous and defective flares to the U.S. Department of Defense.  Per the government, the company knowing delivered flares, intended for use in nighttime missions including combat and rescue operations, that did not meet specifications and could not withstand a test drop of 10-feet without exploding/igniting.
In 2011, an importer and U.S. subsidiary agreed to pay $1.5 million to settle FCA claims tied to the alleged importation and sale of defective Zylon fiber. The fibers are a key component of bulletproof vests and the alleged defect would reportedly render vests unfit for use over time.  Although this case focuses on law enforcement, the principles applied would translate to the defense arena as well.
Government contracting fraud, specifically defense/military contracting fraud, is not just a financial crime.  It is a crime and a civil wrong that threatens the very people who put their lives on the line to keep us safe. If you have witnessed fraud on the federal or a state government, contact our government contract fraud law firm.  We are located in California but assist with matters nationwide.
See Related Blog Posts:
Who Brings Government Fraud Whistleblower Claims?
When Competitors Collaborate and Costs Rise: Government Contract Fraud Attorney on Bid Rigging
(Image of money by Damian Gadal; Image of soldier by California National Guard)