Fraud follows the money.  If something is expensive, there is probably someone looking to steal it or profit from it.  Given the ever-rising cost of health care, it is hardly surprising that health care fraud is a growing problem and that Medicare and other government health programs are frequent targets.  Home health care services are among the priciest services covered by Medicare and, not surprisingly, home health fraud is a major threat to the Medicare system, Medicare beneficiaries, and to all Americans who seek any form of health care and/or all taxpayers.  Our home health Medicare fraud law firm partners with the brave, honest individuals who step forward to share knowledge, fight fraud, and return wrongfully obtained money to the government.
The Background: Home Health Services Under Medicare
Medicare covers certain home health services for qualified beneficiaries.  Eligible services include intermittent skilling nursing care and a range of additional services like physical, occupational, and speech therapy.  Generally, these services are coordinated by a home health agency ("HHA").  Medicare's home health benefit does not cover meal delivery, round-the-clock care, personal care, or help with cleaning and other homemaker services.
To qualify for home health services, a Medicare beneficiary must: 1) Be under a doctor's regular care; 2) Obtain a doctor's certification that the patient needs intermittent nursing service and/or rehabilitative treatment; 3) Be homebound, as certified by their doctor; 4) Have needs limited to those treatable via part-time or intermittent care; and 5) Work through a Medicare-certified HHA.  Some patients may be eligible for certain medical equipment (ex. wheelchairs, monitoring equipment).
To receive coverage for home-based rehabilitative services, a patient's care plan must specify the amount, frequency, and time period of the care and a qualified therapist must be necessary to safely and effectively carry out the plan.  Further, the patient must either: A) Be expected to improve in a reasonable time frame; B) Need the treatment to create a maintenance plan; or C) Require skilled help to safely and effectively carry out maintenance therapy.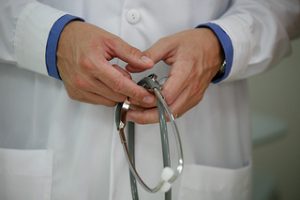 Medicare Home Health Services Fraud
In 2012, the Office of the Inspector General ("OIG") for the Department of Health and Human Services issued a report titled Inappropriate and Questionable Billing by Medicare Home Health Agencies.  Although a few years old, the report provides a useful overview of the problem, a problem we believe has likely grown since that time.  The OIG found that in 2010 Medicare paid 11,203 HHAs a total of $19.5 billion to serve 3.4 million beneficiaries.
The 2012 study was conducted because prior research showed home health is vulnerable to fraud, waste, and abuse.  According to the OIG, three specific errors (overlap between inpatient care and home health claims, overlap with inpatient skilled nursing facility care, and billing for services after a beneficiary's death) alone accounted for $5 billion in inappropriate Medicare payments in 2010.  Additionally, the OIG found that one in four HHAs exceeded identified thresholds for unusually high billing in any of six measures indicating potential fraud.  Questionable billing by HHAs occurred most often in Texas, Florida, California, and Michigan.
A Continuing Threat
Although the OIG recommended practices to identify/prevent fraud, calling for closer scrutiny of home health service claims, and suggesting a moratorium on the enrollment of new HHAs in two states, home health service fraud remains a problem today.  In June 2015, Heathcare Dive cited a DOJ spokesman who said approximately half of the Department's then-pending healthcare fraud caseload involved HHAs and an industry interest-group executive who reported seeing a new indictment or conviction almost every week.  While precise charges involving HHAs varied, the article notes many involved Medicare claims that were not medically necessary or were not actually provided.  Other common schemes involved paying/submitting kickbacks to obtain beneficiary information needed to file a (fraudulent) claim or paying recruiters to bring in Medicare patients which is not permitted by Medicare rules.  The industry representative noted that most cases did not involve a subjective disagreement on medical necessity, instead involving services that were clearly not indicated or were not in fact provided.  Simply put, he said: "These are pretty black and white."
Cases continue to be filed involving alleged FCA violations in the home health arena.  Last month, the DOJ announced the indictment of a Miami physician accused of conspiring to commit health care fraud by taking kickbacks and bribes in exchange for writing prescriptions for Medicare beneficiaries to receive home health services and other treatments that were not medically necessary.  According to the DOJ, another person involved in the scheme has pled guilty and admitted that the conspirators' acts cost Medicare $20 million.
Protecting the System, Returning Taxpayer Money to Medicare Coffers
Home health care is an important service for certain patients.  Protecting the right of appropriate Medicare beneficiaries to receive home health services means holding those who defraud accountable.  Legal action against these scammers helps return money to the Medicare program, making it available for those who genuinely need it and protecting funds that come from American taxpayers.  Vigilance in prosecuting wrongdoers also helps prevent future fraud by sending a clear message that it will not be tolerated.
If you are aware of a fraudulent home health care scheme or any other fraud on Medicare, Medicaid, or other government programs, you can be part of the solution.  Whistleblowers are brave, but they need not go it alone; our government fraud law firm and home health care fraud lawyer can help.  Remember, staying silent means contributing to the problem and we can help even if you've been involved in some of the fraudulent activities.
See Related Blog Posts:
Cheat the System, Pay the Price: Pursuing Those Who Knowingly Violate Medicare Rules
Putting Money Over Medicine: Health Care Fraud, Kickbacks and Patient Recruiters
(Image by Alex E. Proimos)