There are few topics that will get people talking (and, inevitably, complaining) like health insurance.  The truth of the matter is that, in order to function efficiently and provide the best possible care to the largest possible audience, health insurance companies must have rules and guidelines.  Perhaps the context where this principle is most important is when the insurer is Medicare.  According to a government memo published in July marking the program's 50th year, Medicare currently covers 55 million beneficiaries, an increase of 3 million beneficiaries from just three years ago.  While coverage rules are sometimes unpopular, they exist for a reason and organizations that repeatedly bill and collect money in violation of Medicare coverage rules put the system and all who rely on it in jeopardy.  The government cannot examine every claim in depth making health care fraud whistleblowers critical to protecting the system, one of the many reasons we are proud to serve as a Medicare fraud whistleblower's law firm.
Settlement Resolves Allegations 450+ Hospitals Violated Medicare Guidelines for Cardiac Devices
On October 30, the Department of Justice ("DOJ") announced that it had reached 70 related settlements totaling over $250 million dollars resolving allegations that 457 hospitals (listed in a separate document) in 43 states violated Medicare rules related to implantable cardiac devices.  Most of the hospitals were named as defendants in a lawsuit filed under the False Claims Act ("FCA") which contains a special qui tam provision allowing private whistleblowers to file claims on the government's behalf.  In this case, the original suit was filed by a cardiac nurse and a health care reimbursement consultant.  Pursuant to the FCA, the whistleblowers received over $38 million from the settlement.  While some might suggest that amount seems excessive, as the legal news website Lawyers and Settlements notes, "when the depth and breadth of the alleged healthcare fraud is factored in, it soon becomes clear the contributions of the two lead plaintiffs were integral in what has been described as one of the largest examples of alleged healthcare fraud, in terms of the number of defendants, in the history of the False Claims Act (FCA)."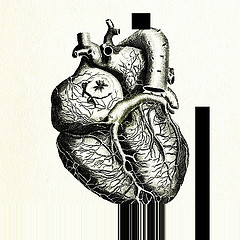 As above-linked DOJ press release explains, an implantable cardioverter defibrillator (ICD) is an electronic device that surgeons implant near a patient's heart to detect and treat dangerously elevated heart rhythms.  The device is similar to an external defibrillator, the device doctors use when they shout "Clear!" before shocking a patient whose heart is malfunctioning, except it is smaller and internal.  Medicare's National Coverage Determination ("NCD") governs when the program will cover the device which costs around $25,000.  Developed based on clinical trials and with the input of doctors, device manufacturers, and patients, the NCD generally does not allow an ICD to be implanted in a patient who recently suffered a heart attack or underwent a bypass or angioplasty procedure.  According to the DOJ, between 2003 and 2010 the named hospitals implanted and charged Medicare for ICDs implanted during the prohibited window.  The settlements resolve these allegations but the defendants did not admit any wrongdoing and these remain allegations, not proven claims.
The press release issued by the DOJ quotes several government officials who explain that the DOJ respects physician judgment but must hold hospitals accountable when doctors perform procedures that fail to comply with Medicare rules.  Principal Deputy Assistant Attorney General and head of the Justice Department's Civil Division Benjamin C. Mizer states: "We are confident that the settlements announced today will lead to increased compliance and result in significant savings to the Medicare program while protecting patient health."  Other officials note that the Medicare ICD guidelines have been developed by leading cardiologists, are based on thousands of patients' medical chart, and reflect a commitment to evidence-based medicine.
Using the False Claims Act to Protect the Health of a Nation
The DOJ calls the FCA "one of the most powerful tools" in the government's effort to prevent and rectify financial fraud impacting the Medicare and Medicaid programs.  Our health care fraud whistleblowers' law firm wholeheartedly agrees.  If you have witnessed Medicare fraud or fraud on any other government program, you can be part of this fight.  We will take the time to explain the process to you, including the protections provided to whistleblowers under the FCA.  In addition to time limitations, a "first to file" rule makes it important to talk to an experienced attorney and file suit in a timely manner.
Call today or use our online inquiry form to learn more and schedule a personal consultation with our knowledgeable False Claims Act lawyer.
See Related Blog Posts:
Who Brings Government Fraud Whistleblower Claims?
Indictment Alleges Beneficiaries Complicit in Chiropractor's Fraudulent Billing Scheme
(Image by  Garrett Ammon)