Government contracting is, to put it in an overly simplified manner, a complex arena. This complexity is one reason government contract fraud often goes undetected and why it often requires an inside whistleblower stepping forward to uncover and ultimately put an end to these frauds. Procurement fraud, including fraud involving General Services Administration ("GSA") contracts, can take a range of forms including over-charging the government or providing inferior products. All forms of procurement fraud steal money from strained government budgets and in doing so impact every American taxpayer. This post focuses on one form of government contract fraud, specifically the violation of price reduction clauses in GSA contracts. Our San Francisco government contracts fraud law firm partners with private whistleblowers to end this all-too-common type of fraud and return money to government coffers.
Settlement In Service Contract Case Including Alleged Price Reduction Clause Violations
In December, the Department of Justice issued a press release detailing a settlement with Iron Mountain Information Management LLC ("Iron Mountain"). The settlement resolves claims filed pursuant to the False Claims Act ("FCA") involving contracts to provide record storage services to assorted government entities. The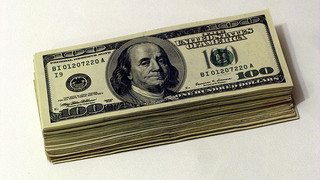 contracts date between 2001 and 2014 and were part of the GSA's Multiple Award Schedule Program, ("MAS") a streamlined process through which the government procures services and goods that are needed on a repeat basis. According to the allegations, Iron Mountain did not provide accurate information during contract negotiations, provided services that failed to meet specified requirements, and did not comply with the GSA's price reduction clause. With respect to the price reduction violation, the government alleged that Iron Mountain failed to extend newly lowered prices to government customers.
Iron Mountain paid $44.5 million to resolve the FCA allegations. Acting Assistant Attorney General Joyce R. Branda noted that "Protecting the federal procurement process from false claims is central to the mission of the Department of Justice. We will continue to ensure that when federal monies are used to purchase commercial services the government receives the prices and services to which it is entitled." U.S. Attorney Benjamin B. Wagner of the Eastern District of California echoed her sentiments and noted that agencies rely on the pricing data supplied by the MAS program and is entitled to the full benefit of all contractual terms. The suit was initiated by two former Iron Mountain employees pursuant to the FCA's whistleblower provisions. They will receive a portion of the settlement for their involvement.
A Quick Primer on Price Reduction Clauses
Doing business with the government means complying with a range of statutory, regulatory, and contractual requirements. Contracts with the GSA generally contain a number of required clauses, including many contained in the General Services Acquisition Regulation ("GSAR").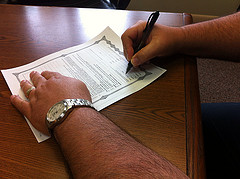 Section 552.238-75, entitled Price Reductions, is one example of these required clauses. According to the provision, the contractor must notify the government if it reduces the price it offers to certain other customers (the "basis of award" customers, a group agreed upon at the start of the government contract) on the same goods/services it is providing to the government. If this new price is lower than that offered to the government, in most cases the contractor must extend the reduced price to its government customers. Essentially, the clause means the government must be offered any discounts provided to similar customers.
Working for Truth: A Partnership Between Whistleblowers & Our Government Fraud Attorney
The government is, in many ways, a large business. It is too large for government officials to catch every case of contracting fraud. This means the government relies on honest people to come forward when they have knowledge of fraud, including knowledge that a company has violated the Price Reduction clause. Our government contracting fraud law firm in Northern California (note: we are based in the San Francisco area but work with whistleblowers across the country) works with these brave individuals to help the government recoup wrongfully diverted funds.
If you have knowledge that a company has committed fraud and violated its government contracting agreements, please call. We can help you do the right thing and ensure you are both protected from retaliation and receive compensation for your actions.
See Related Blog Posts:
Protecting Those Who Protect Us: Pursuing Scammers Posing as Veteran-Owned Businesses
Fighting Fraud: Government Contract Fraud Attorney Examines Procurement Fraud
(Image of money by Stan Dalone; Image of contract by Dan Moyle)