Cancer.  Rarely can one word strike so much fear.  We have come so far in both cancer prevention and cancer treatment; yet we also have so much farther to go before we can truly say we've triumphed over this massive beast.  One major challenge is the cost of treating cancer.  While much of that cost is due to the challenges of medical research, some companies are deliberately over-charging cancer patients and their insurance providers by billing for expensive and unnecessary services.  The battle against cancer treatment fraud is yet another example of a front in which the False Claims Act can be a tool for justice and even a tool for health.  As a health care fraud law firm, we partner with whistleblowers to fight these wrongs and ensure health care funds are available for true medical needs.
Company Pays Nearly $34.7 Million to Settle Allegations of Overbilling for Cancer Treatment
Earlier this Spring, the Department of Justice ("DOJ") announced that 21st Century Oncology agreed to pay nearly $34.7 million to settle a False Claims Act lawsuit alleging they performed and billed federal health care agencies (e.g.,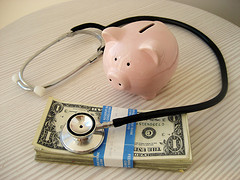 Medicare, Tricare, Medicaid) for procedures that were not medically necessary.  The underlying suit involved a procedure called the Gamma function which measures the exit dose radiating from an individual after radiation treatments.  The government alleged that the company performed and billed for this procedure when it was not needed for any medically appropriate purpose.  Additionally, the suit alleged that 21st Century billed for Gamma function treatments in cases where no physician reviewed the results in a timely manner and in cases where technical equipment failures meant no results could be obtained.  The suit was originally brought by a former physicist with a Florida oncology company who filed the claims under the whistleblower or qui tam provisions of the False Claims Act and who will receive over $7 million for his role in the case.