Last week, we wrote about the upcoming Supreme Court case that will decide if the implied certification theory is a valid interpretation of the Federal False Claims Act ("FCA").  It is a decision that could substantially empower government fraud whistleblowers.  However, it is worth remembering that the federal false claims act is only relevant to cases involving alleged fraud on the federal government, including Medicare fraud.  State false claims acts, which in many cases are relatively similar to their federal counterpart, are a key tool for fighting fraud on the state government including state-level government contract fraud and Medicaid fraud (a joint state/federal program).  Our government fraud law firm supports whistleblowers nationwide, including in our home state of California.  The case law specifically supports implied certification under the California False Claims Act ("CFCA") and we believe other states may accept the theory as well.
Courts Hold Implied Certification Theory Valid Under California False Claims Act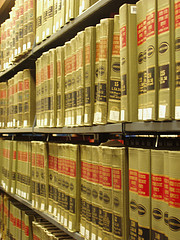 In San Francisco Unified School Dist. ex rel. Contreras v. Laidlaw Transit Inc., 182 Cal. App. 4th 438 (Cal. App. 1st Dist. 2010) and again in a 2014 decision, the Court of Appeals for the State of California considered a suit brought by a group of whistleblowers on behalf of the San Francisco Unified School District ("District") under the CFCA.  The Plaintiffs alleged that the Defendant submitted payment claims to the District despite knowing it was in breach of assorted contract terms relating to student transportation services.  These violations allegedly rendered the Defendant's buses unsafe and unhealthy.  The Plaintiffs also alleged that the Defendants knowingly falsified records and/or statements.