While it is no longer headline news, the impact of mortgage fraud continues to be felt nationwide.  As the fallout continues, so does the fight to make companies and individuals pay for violating the law and contributing to a major financial crisis.  The False Claims Act ("FCA") is one of the most important tools in this fight.  Its use in this context is an important reminder of the FCA's broad coverage, reach that extends far beyond health care fraud to include financial industry fraud that improperly takes money from the government or its agencies.  Our government fraud whistleblowers' law firm works with honest individuals to combat fraud on the government using this important legislation.
Lender Pays $64 Million to Resolve Claims of Mortgage Fraud
On Friday May 13, the Department of Justice ("DOJ") announced that M&T Bank had agreed to pay $64 million to resolve allegations its mortgage lending practices violated federal guidelines and the FCA.  The underlying suit dealt with the Bank's role as a Direct Endorsement Lender ("DEL") for the Federal Housing Administration ("FHA").  Under that program, M&T could originate, underwrite, and endorse FHA insured mortgages so that the holder of the loan could submit a c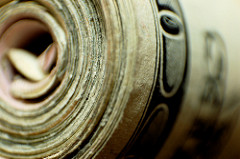 laim to the FHA if the lender later defaults.  The government relies on DELs to follow program rules, including the use of a quality control program, and does not independently review the loans for compliance.  When companies violate this trust, it can lead to the government endorsing unqualified loans and paying out substantial money after lenders default on loans that should never have been approved.