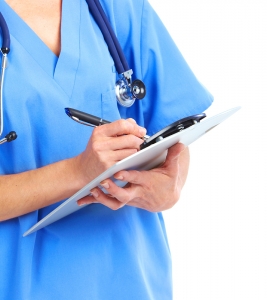 Earlier this month, we talked about how on a micro level Medicare fraud can inflict a toll on individuals and the ways in which beneficiaries can play a role in combatting it. But for many people who aren't directly hurt by Medicare fraud, the chief way they can relate to its ills is on the macro level, e.g., the big-picture, national impact it can have. We at the Brod Law Firm are proud to serve as advocates for Medicare fraud victims nationwide. This week we will delve into the major forms of Medicare fraud and how its broad scope of scamming translates into a national outrage that receives too little attention.
Amid all the battles over the national debt ceiling, the budget, taxes, and the cost of healthcare, the public doesn't seem to get proportionate information on one factor that has the potential to adversely impact all these issues: Medicare fraud. Some estimates have calculated that the various forms of Medicare fraud cost taxpayers $250 billion per year, but unfortunately there are few reliable figures out there. However, it is interesting to note that in 2010, the year that President Obama signed his Affordable Health Care Act into law and pledged to cut $500 billion in Medicare spending over 10 years, the federal Government Accountability Office filed a report claiming that it had found $48 billion worth of "improper payments" from Medicare. That figure for fraud is just from one year, but some estimates place the annual losses to Medicare fraud at tens of billions of dollars more, and that doesn't even take account the losses Medicaid sustains every year due to fraudulent activity.
Healthcare scammers employ many means and channels to defraud Medicare and Medicaid, with the players in such schemes often from hospitals, medical practices, nursing homes and other long-term care facilities, hospices, laboratories, home healthcare providers and ambulance services. The methodology of schemes against Medicare or Medicaid, though, often falls into one of these three general categories:
Coding fraud – Upgrading the billing code and therefore the cost of medical services or employing other fraudulent billing methods to inflate the cost of healthcare.
Fake or Phantom billing – The submitting of bills for unnecessary procedures or medical tests or the billing for procedures or tests that were never performed.
Kickback schemes – A joint venture in which a patient takes a kickback from a medical provider in return for going along with the provider's fraudulent billing.
Coding fraud typically involves what's known as a "CPT code," or Current Procedural Terminology, and usually takes the form of a medical provider "upcoding," or submitting a code that doesn't accurately reflect the treatment that was provided but results in a higher bill because it is purportedly for more extensive and/or expensive care. Coding fraud can also take the form of the "unbundling" of billing, which involves separate charges for a series of related procedures or tests, and "split billing," which tries to claim that services provided on one day were performed over more than one day.
One of the biggest, most notorious recent examples of coding fraud came to light in 1996, when The New York Times began its investigation on Columbia/Hospital Corporation of America, a globally gigantic for-profit operator of healthcare facilities since the merger that formed it in 1993. The FBI launched a probe into Columbia/HCA in 1997, and in 1999 the company, by then known as HCA, admitted to fraudulently billing Medicare and other programs by upgrading diagnostic codes and to offering kickbacks to doctors in the form of hospital partnerships for recruiting patients and submitting the inappropriate codes. HCA ultimately pleaded guilty to more than a dozen civil charges and payed fines of more than $1.7 billion through 2002, of which more than $500 million went to two whistleblowers.

Gregory J. Brod encourages anyone such as the brave whistleblowers in the Columbia/HCA case who have uncovered Medicare fraud to contact our San Francisco qui tam lawsuit law firm. Together we can fight this blight on our national social programs, and we at the Brod Law Firm can secure the significant rewards that whistleblowers rightfully deserve.
-James Ambroff-Tahan contributed to this article.
See Related Blog Posts:
The False Claims Act and the Role of Whistleblowers in Stopping Health Care Fraud
Federal Judge Helps Clarify Requirements for Successful Medicare Fraud Claims