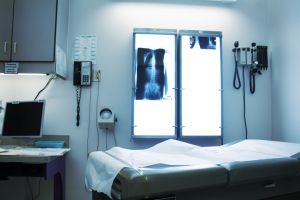 The leading legal framework for so-called qui tam lawsuits, in which a private individual reports past or present fraud committed against the government and sues the perpetrator, is the federal False Claims Act. The act of filing such claims is known as whistleblowing, and there is perhaps no form of fraud as evocative of the governing False Claims Act as when medical providers submit fake or phantom bills for services that were either not necessary or in some cases not even performed. We at the Brod Law Firm take great pride in having served as advocates for whistleblowers in such cases.
One of the most notorious cases of fake or phantom billing fraud committed against Medicare or Medicaid came to light just last year, according to Money magazine. In February of 2012, federal authorities announced that Dr. Jacques Roy, a Dallas-area physician, allegedly soaked Medicare and Medicaid for almost $375 million over five years, which would rank as the biggest healthcare fraud ever committed in the United States. In the case, which was delayed until the middle of this year, Roy was charged with fraudulently billing Medicare for more than $350 million and Medicaid for more than $24 million by using "recruiters" to bring beneficiaries under the two programs to him so that he could bill them for unneeded services.
Statements made by federal authorities concerning the indictment of Roy suggested that the scope of the fraud was indeed breathtaking.
"The conduct charged in this indictment represents the single largest fraud amount orchestrated by one doctor in the history of the Health Care Fraud Prevention and Enforcement Action Team and our Medicare Fraud Strike Force operations," said U.S. Deputy Attorney General James Cole.
The Roy case, while spectacularly large, has been by no means the only case of mega-fraud uncovered by federal prosecutors. as a broad-based scheme that was revealed in 2010 made quite clear. In a story the New York Times detailed with the telling headline, "Real Patients, Real Doctors, Fake Everything Else," a ring of gangsters billed Medicare for more than $100 million and collected $35 million over at least four years.
According to federal prosecutors, the band of mobsters invented 118 fictitious health clinics in 25 states, stole the identities of doctors, and then associated them with legitimate Medicare recipients whose identities were also stolen. The entire doctor-patient-clinic illusion provided the basis for submitting false claims for a variety of medical services that were never performed, from ultrasound exams to magnetic resonance imaging tests to heart tests and more.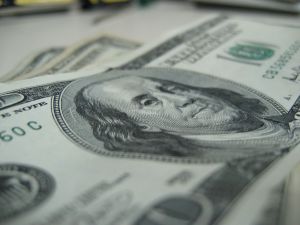 Many cases of fraud against Medicare or Medicaid are able to slip under the radar because much of our healthcare billing is based on an honor system, with the healthcare providers usually the front-line actors relied upon to determine what is a justifiable medical procedure and what is not. Thus, it is easy to see how unethical medical providers, sometimes working in tandem with equally unethical patients and other healthcare providers, can purloin major money out of government coffers.

While the process of submitting fake bills or bills for services not rendered is usually rather straightforward, it's not always a simple matter to prosecute the wrongdoers in such cases under the False Claims Act because the physician's judgment is often difficult to impugn. Convincing evidence such as the blatant falsification of billing records, proof of a kickback scheme, or even proof that a physician was ignorant of billing conducted on his behalf for services ordered are some of the ways in which qui tam actions against fake or phantom billing will often be successfully litigated. However, the need for a competent, experienced qui tam action attorney such as Gregory J. Brod is key to the successful shepherding of such cases. If you have knowledge of fraud committed by a healthcare provider, please contact the Brod Law Firm for a free consultation.
-James Ambroff-Tahan contributed to this article.
See Related Blog Posts:
The False Claims Act and the Role of Whistleblowers in Stopping Health Care Fraud
Federal Judge Helps Clarify Requirements for Successful Medicare Fraud Claims