Regular readers of this blog know that part of what makes the False Claims Act such a powerful tool is its qui tam provision which allows individuals to bring claims for repayment on the government's behalf.  This is important because the government cannot police every single claim it pays and individuals who witness fraud and act on that knowledge are critical to the fight against fraud.  A recent trend in litigation under the Act involves individuals in a very different sense – individual liability under the False Claims Act.  Our whistleblowers' law firm for fraud on the government is watching this trend and is prepared to help honest individuals fight fraud committed by both organizations and individuals.
DOJ Focuses in on Individual Liability for Corporate Wrongdoing
At the beginning of the year, Becker's Hospital Review, a leader in healthcare industry information, published a piece entitled "5 False Claims Act Trends, Cases that will Fuel Recoveries in 2016."  One of the trends identified in this article is a "spotlight on individual liability" whereby the government is increasingly holding individuals, not just the companies they work for, liable for fraud.  This stance grows, in part, out of a Department of Justice ("DOJ") memorandum issued in September 2015 that discusses steps the DOJ is taking to increase legal accountability for individual corporate wrongdoing.  One change announced in the memo is that corporations will only receive credit for cooperating with an investigation if they reveal the names of the individuals involved in the fraud.
Recent Settlement Demonstrates Trend Towards Individual False Claims Act Liability
This trend towards individual liability can also be seen in recent cases involving alleged health care fraud.  For example, the DOJ issued a press release last month announcing a $9.35 million settlement in a case against a former physician-CEO and drug testing laboratory.  The case involved allegations that the company and individual violated the Federal Anti-Kickback Statute and the Stark Law by making certain monetary contributions towards their clients' purchases of electronic health records systems.  In essence, the case alleged tha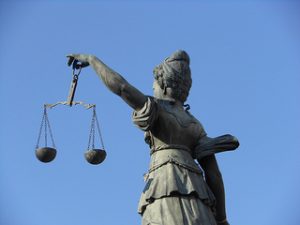 t the defendants improperly considered the value of referrals and business when considering making a donation to a client.  Although there is a special safe harbor in the law intended to help medical practices purchase electronic systems, the case alleged that these donations fell outside the permitted exceptions to the Stark and Anti-Kickback Statutes.   A Health and Human Services spokesperson explained: "This laboratory traded physicians free computer software for patient referrals.  Such quid pro quo arrangements are kickbacks that stifle competition and steer business to the company offering the inducements."
The settlement holds the company and its former leader jointly and severally liable for the entire $9.35 million.  According to the DOJ, neither the company nor its successor are currently in business.  As part of the settlement, the company's former CEO also agreed to be excluded from participating in any federal health care program for a period of 5 years.
A Law Firm Partner for Whistleblowers in False Claims Act Litigation
We support the expansion of individual liability under the False Claims Act because it strengthens the Act's power as a fraud-fighting mechanism.  The government continues to demonstrate that it takes health care fraud, government contract fraud, and other forms of fraud on the government and its agencies very seriously.  Whistleblowers should be heartened to hear this and it should serve as additional encouragement to come forward and report wrongdoing.  Although not required for success, government intervention in whistleblower-filed cases can be incredibly helpful and the whistleblower is still entitled to the protections in the Act and a reward if their case leads to a recovery of government funds.
If you suspect you have witnessed fraud on the government, including fraud on federal health care programs, please call our office at (800) 427-7020 to arrange a no-cost consultation with a False Claims Act lawyer.  Most of our False Claims Act cases are handled on a contingency fee basis so there is no charge for our services unless the whistleblower receives a reward or other recovery.
See Related Blog Posts:
The Escobar Decision: Whistleblowers' Law Firm Applauds a Major Ruling from the Supreme Court Interpreting the False Claims Act
Understanding the False Claims Act: Whistleblowers' Law Firm Looks at Government Intervention
Health Care Fraud Spotlight: Kickbacks and Other Fraud in Nursing Home Pharmacy Services
(Image by michael coghlan)