Anyone who h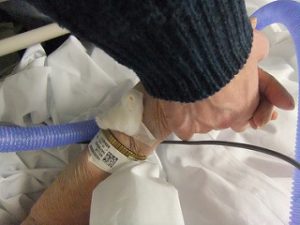 as ever watched a loved one fight through the final stages of a terminal illness knows how important kindness is during these times.  Some of the kindest and most caring people in the world work with terminal patients and their families in hospice care settings.  On behalf of everyone these people touch, we want to say thank you.  It is because we respect these workers so much and understand the importance of their work that we are particularly angered by the allegations in a recent false claims act case accusing a health care provider of hospice care fraud.  This case is a reminder of the very profound real world impact of health care fraud and it is one example of why we choose to serve as a health care fraud whistleblowers' law firm.
Hospice Provider to Pay $18 Million to Settle Medicare Fraud Allegations
On July 13, the Department of Justice ("DOJ") issued a press release announcing that a hospice care provider has agreed to pay $18 million to settle pending allegations of False Claims Act violations.  The defendant, Evercare Hospice and Palliative Care ("Evercare"), now known as Optum Palliative and Hospice Care, is based in Minnesota and provides hospice care in several different states.  As the DOJ explains, hospice care is a special form of care aimed at providing comfort to the terminally ill.  Hospice care patients receive palliative care only and do not receive medical care aimed at treating their illnesses.  Medicare only allows patients with a life expectancy of six months or less to receive coverage for hospice care.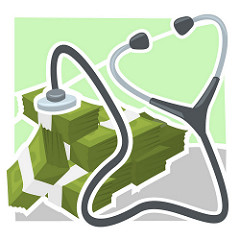 According to the underlying lawsuit, from 2007 through 2013, Evercare submitted claims to Medicare for hospice care despite knowing that the patients were not eligible for hospice care because they did not qualify as terminally ill under Medicare's rules.  The government claimed that Evercare's practices were aimed at maximizing Medicare billings by increasing the number of patients without regard for true eligibility and medical need.  Allegedly, Evercare discouraged doctors from discharging ineligible patients from hospice care and failed to ensure accurate and complete documentation of patient conditions.
The now-settled lawsuit consolidated claims initiated by former Evercare employees using the qui tam provisions of the False Claims Act.  Principal Deputy Assistant Attorney General Benjamin C. Mizer, head of the Justice Department's Civil Division, commented on the case: "Our seniors rely on the hospice program to provide them with quality care, dignity and respect when they are terminally ill and need end-of-life care.  It is, therefore, critically important that we hold accountable those hospice providers that bill for medically unnecessary services in order to get higher reimbursements from the Medicare program. Such abuses threaten a vulnerable population and jeopardize this important benefit for others under the program."
Abusing a System Designed to Care for the Terminally Ill
Sadly, Evercare is far from the only company to stand accused of fraud relating to hospice care.  Earlier this year, the DOJ announced the seventh conviction (six individuals and one corporation) in a hospice care fraud case involving an Illinois-based hospice provider.  According to news channel WJHL, this month the federal government unsealed a complaint filed in 2014 by a nurse-turned-whistleblower against a Virginia-based company for allegedly seeking to profit by certifying ineligible patients for hospice services.  That case remains pending before the court.
We want to reiterate that the vast majority of hospice care workers are good people who are committed to making the last weeks of life as comfortable as possible for patients and to helping loved ones as they confront the pending loss of someone special.  It is because hospice care is so special and so important that hospice care fraud must be stopped.  Hospice care fraud drains money from the system making it harder for eligible patients to receive necessary care.  As with other forms of health care fraud, hospice care fraud essentially treats Medicare beneficiaries as potential profit-generators rather than as individual patients in need of care.
A Law Firm Committed to Protecting Health Care
If you have witnessed hospice care fraud or other forms of health care billing fraud, please call our Medicare fraud lawyer at (800) 427-7020.  Together we can fight against fraud and ensure health care services are there for those who need them.
See Related Blog Posts:
Using the False Claims Act to Protect Funds for Cancer Patients
Nursing Home Billing Fraud Update: Rehabilitative Therapy Contractor Settles Case, Whistleblower and Federal Government Alleged Company Put Profit Over Patient Care
Hospice Care Fraud: A Wrong Amounting to Theft from the Terminally Ill
(Image of hands by Lee Haywood; Image of stethoscope by Wellness Corporate Solutions)