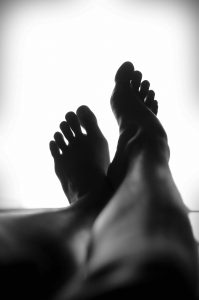 The Department of Justice (DOJ) for the Eastern District of California announced in October that two individuals pleaded guilty to health care fraud charges. These announcements continue to prove that the DOJ is focused on prosecuting all forms of health care fraud throughout the state and federal levels.
If you have information regarding health care fraud, contact an experienced San Francisco health care fraud lawyer at Brod Law Firm to learn about your rights and options. You may be in the position to file a qui tam lawsuit on behalf of California or the federal government. Call us today at (800) 427-7020.
Fresno Podiatrist Pleads Guilty
On October 23, Fresno podiatrist, Franklyn Collier Jones, 55, pleaded guilty to health care fraud. The court documents state that between 2010 and 2015, Jones billed Medicare for numerous surgical procedures he did not perform, including avulsions and matrixectomies. Instead, Jones performed basic foot care like clipping patients toenails.
This case arose through an investigation by the Federal Bureau of Investigations (FBI).
Jones will be sentenced in January 2018 and faces up to 10 years in prison and up to a $250,000 fine.
Previous Fresno County Employee Pleads Guilty
On October 10, Christina Hernandez, 39, pleaded guilty to embezzling from a health care benefits program. Hernandez was previously a provider relations specialist at the Fresno County Department of Behavioral Health. This department was responsible for administering mental health services to local Medi-Cal beneficiaries.
Hernandez reviewed and approved claims forms from private mental health care providers who provided services to Medi-Cal patients. To embezzle funds, Hernandez would submit false claims for fake services and then take the reimbursement checks when they arrived, cashing them at a local check-cashing store in Fresno. Hernandez also stole checks written to physicians for actual services provided. In total, she embezzled about $98,560.
This case also arose from an FBI investigation.
Hernandez will be sentenced in January 2018 as well and faces a similar maximum punishment as Jones.
Do You Have Information About Fraud?
These two cases were investigated by the FBI and prosecuted by the DOJ. However, the government cannot find and prosecute all instances of fraud and false claims itself. The justice department relies heavily on private citizens coming forward with private information about fraud. When an individual has knowledge and evidence of fraud, he or she has the option to blow the whistle and file a qui tam lawsuit on behalf of the government. This can be a long and complicated process. If the suit leads to the government obtaining a settlement or jury award, then the whistleblower receives a portion of the amount.
Contact Brod Law Firm for Advice
Whether you are confident you have evidence of fraud or you are suspicious of your employer's claims activities, contact Greg Brod at (800) 427-7020 to schedule a free consultation. Mr. Brod can listen to your situation, review your documentation, and advise you on the next best steps.
(image courtesy of How Soon Ngu)