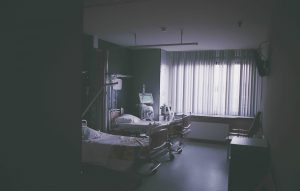 Michael Mirando, 40, previously a resident of Aliso Viejo, CA, was found guilty in May of 2017 on 15 counts of health care fraud. It took a federal jury less than half an hour to reach a verdict following the trial. At the end of October, Mirando was sentenced to eight years in prison and $3 million in restitution. Mirando's current home in Portland is also being forfeited to the authorities since he admitted it was purchased by the financial proceeds of the fraud.
Medical Facility Owner Submits False Bills
Mirando owned Holter Labs, which offered patients cardiac monitoring services using what was called a Holter monitor. It is an ambulatory electrocardiography device, also known as an EKG device that can be used while a patient walks and performs normal activities. Holter Labs would provide these devices to physicians who then prescribed the devices to patients in order to monitor their heart rates for 24 to 48 hours. Mirando would bill the patients' insurance companies for the day or two of use of the device. However, at the same time, he would tack on additional services that were not ordered or provided, like 30-day EKG tests, brain scans, and oxygen studies.
Fraudulent Billing Led to Millions in Illegal Profits
According to the information gathered by the Department of Justice (DOJ), Mirando submitted tens of thousands of false claims to private insurers between 2005 and 2016. In total, Mirando sought about $10 million for services that were never performed and for duplicate dates of services. The private health insurers paid at least $2.5 million on the fraudulent claims.
Mirando Jailed for Speaking With Jurors
While Mirando's case is regarding rather straightforward fraud, it became more interesting shortly before his trial. Mirando had been freed from jail on bond after he was charged. However, he was remanded into police custody when, on the first day of his trial, other people witnessed him having contact with potential jurors outside of the courtroom. The judge determined Mirando had engaged in jury tampering and attempting to obstruct justice. After his trial, he was released on a $1 million bond and put under home arrest.
Do You Have Information About Health Care Fraud?
The case against Mirando was investigate by the Federal Bureau of Investigations. However, many health care fraud cases are discovered by private citizens and move forward because these individuals are brave enough to step up and file a qui tam case on behalf of a state or the federal government.
Under the False Claims Act, private citizens can file lawsuits against defendants suspected of filing fraudulent claims against government programs, like Medicare, Medicaid, or Medi-Cal. The government is then notified and given the opportunity to conduct its own investigation into the alleged fraud. It can then decide to join the case or not. If the government pursues the case obtains a court award or settlement, then the whistleblower receives a portion of that award. While qui tam suits can be lengthy and complex, they can also be highly rewarding for private citizens.
If you believe you have information about health care fraud that could benefit California or the federal government, contact our experienced San Francisco qui tam lawyers at Brod Law Firm at (800) 427-7020.
(image courtesy of Daan Stevens)